I always wonder what people think of me when they first meet me or see me in public. I know it's 'bad' or whatever to care about what others think of you, but in all honesty, don't we all? At least to a certain extent :)

I know the pictures are cheesy, I never take selfies because I feel so weird doing it. I just wanted to look as happy as possible so I gave it my best shot, if I tried to smile normally It'd be even more awkward, trust me...

Please BE BRUTALLY HONEST! That's the whole point of this, so don't feel bad :P

How old do you guys think I am? I'll give you a hint, I'm older than 13 younger than 18 :o
What would you rate me on a scale of 1-10 girls?
What are your first impressions of me?
What would you guess my ethnicity to be? I honestly would have no idea if I saw me for the first time...

If you guys want to know my ethnicity and age and all that, I'll tell you after I get a few answers :)
And yes I know my hair is getting a bit long! I'm probably gonna cut it soon so please don't tell me I need a haircut :L
YES I DID USE FILTERS ON THESE PICTURES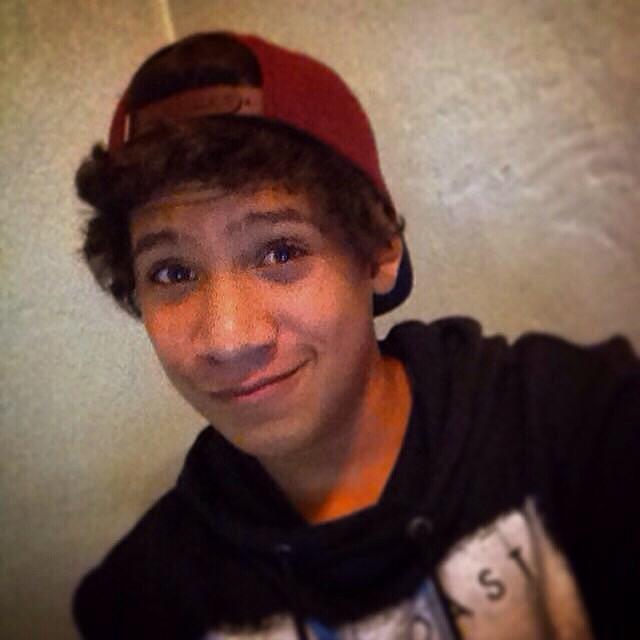 Updates:
So here it is:

I'm 16 years old
My ethnicity is actually 50% Guatemalen, 35% African American, and 15% White. So I'm basically a mutt, I have a little of everything! I've gotten so many far off guesses before. People have thought I was Philipino or Hawaiian before 😂

And for those of you who don't know, Guatemala is a country in Central America that is bordered with Mexico. So basically it's hispanic
---
Most Helpful Girl
Hi! :D
I actually like your hair, I think you'd look great even if they were longer ;)
I understand the awkward-selfie-feeling but you managed to take some nice ones! :P

Ok so here are my answers:
1) I think you are 15
2) My vote in general is 7.5/10 which is very high considering that my 10 goes to the most beautiful man on earth :P
Considering your age, my vote is 8.5/10!
3) You are very good looking and also seem a fun guy! I'm sure you'll become a very hot man in a few years!! :P You also seem to be smart and a person with who I'd like to talk with ;)
4) I'm not good at guessing ethnicity but... maybe you have a native relative?

Let me know!! :D
Most Helpful Guy
You look well around 16 - I am probably a mile off but I get that French north African vibe of you.