Yeah it's Audrey Hepburn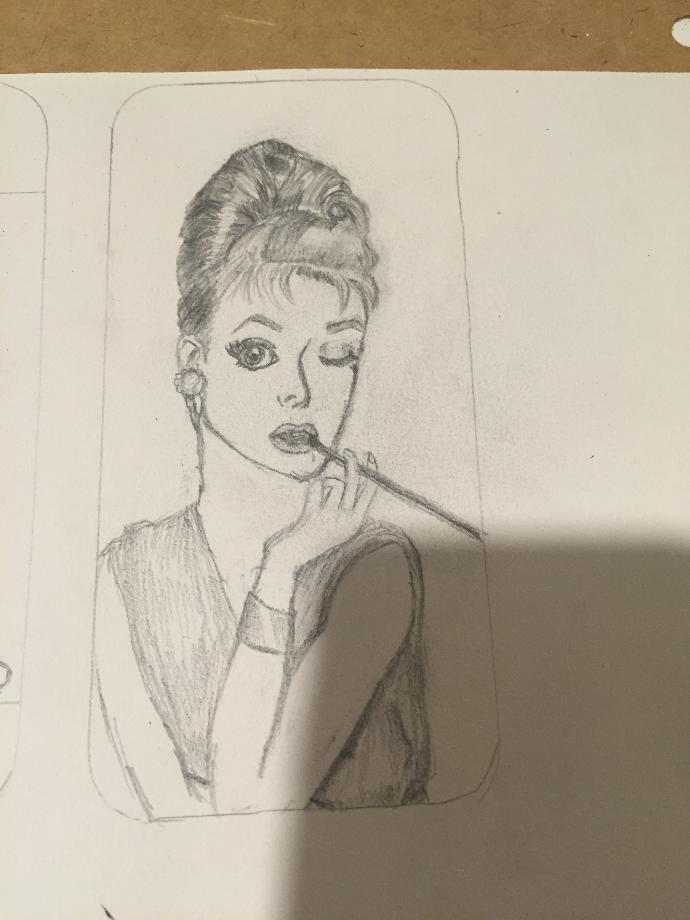 Any errors/mistakes?
Places I might need to focus more on?
How good is it overall?

Thanks! And Happy New Years!
Updates:
---
Most Helpful Guy
It is not bad, base talent is there, these things come with practise - Proportions seem a bit off, wink looks unnatural and shading maybe an artist can talk to you about creating contours with shade.
This is nitpicking of a very good drawing to help you get better.
Most Helpful Girl
Very nice! I can tell this is Audrey Hepburn.

I would suggest not pressing so hard and lightly sketch out the shape first. I think you missed a line for her neck? Hands are pretty hard to draw, I would say just keep practicing, because you are doing well! I love how you used shading and highlight in her hair.