So I bumped into my ex a little while ago and I tried having a friendly conversation with him just to be polite and I didn't really think much of it but a mutual friend of ours spoke to him afterwards and my ex told him that he thinks I've put on weight. This isn't some post where I look for compliments and lies. I just want honest opinions so that when I look at myself in the mirror I'll be able to know if it's just paranoia or if he was just telling the truth. I used to be underweight and I was happy that I was getting to a healthy size but now I just feel fat. I know I probably need to do some toning to get myself to the best I possibly can be but is my body unattractive?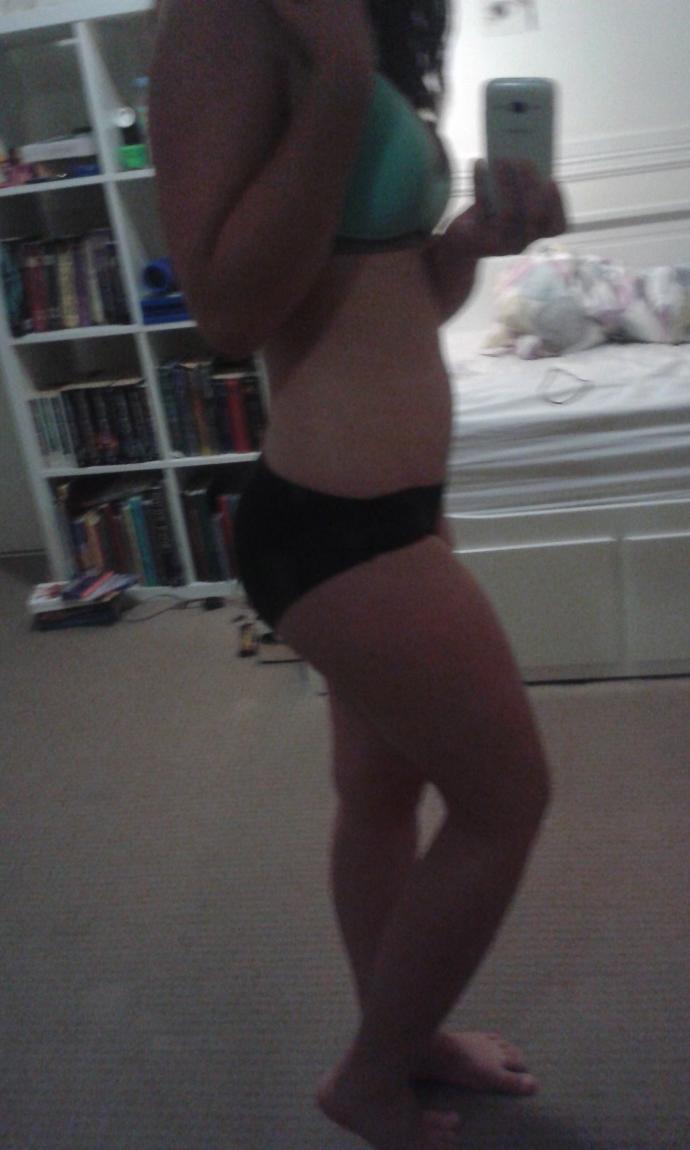 P. S to all the people judging my sports bra, I just felt it was less revelling or intimate as a normal bra so don't judge. And to all the people who want to judge me for these photos because I'm under 18 don't say anything either because it's really no worse than me posting a photo in a bikini and it's not porographic unless of course you think my body is just a sexual instrument and nothing more?


Updates:
---
Most Helpful Guy
You're looking good girl.. Don't worry what other people think, as long as you're happy with yourself.. personally, I can look at girls bigger than you and find them extremely sexy. You've got nothing to worry about.. F*ck him!! Shallow pig. You can do better. All the best!
Most Helpful Girl
Absolutely not! You're gorgeous, honey!! You have a very ideal shape. You're breasts aren't big but they're the perfect medium size... your stomach is flat... you have toned arms & a nice little butt. Please tell yourself you're beautiful every day!! You deserve it!