every once and a while i go wild with my hair, its been purple, forest green, and turquoise before. im now torn between going silvery blue, keeping it natural and dying it red; a slightly darker red than in the picture (like I've wanted to do since i was 12) or just keeping it boring blonde. thought id take to the internet for some good old brutal honesty. horrible editing and melty eyeliner aside, keeping in mind that the real thing would look much different, which would look better?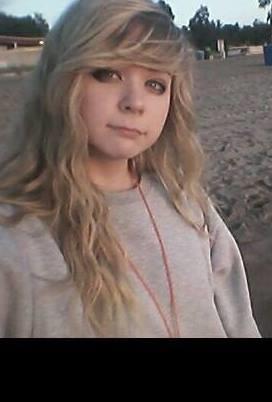 Select a gender to cast your vote:
Updates:
---
Most Helpful Guy
Most Helpful Girl
What ever you like? I am not trying to be nice, but you would look good in any colors because you are so cute.