What would you rate out of ten?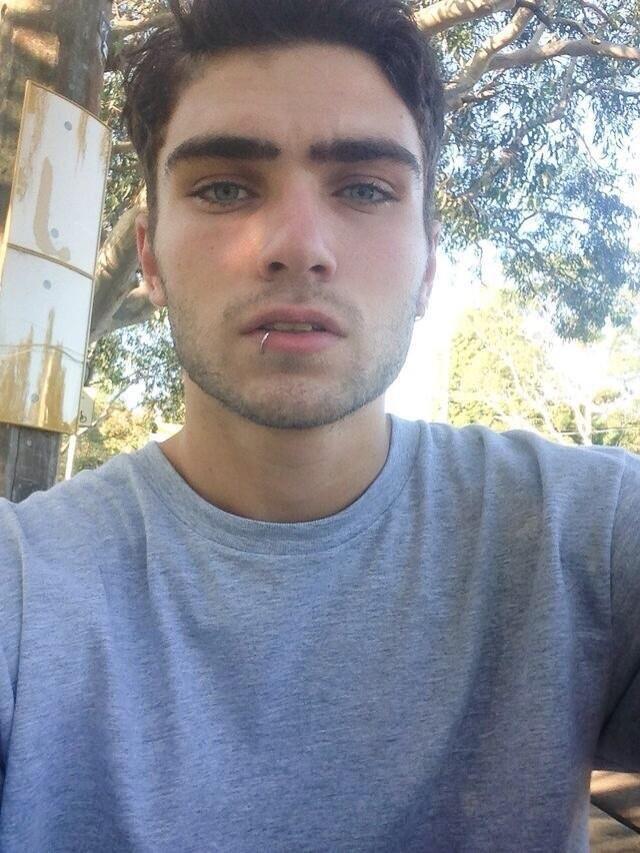 Updates:
---
Super cute out of 10 lol. I love the eyes and athough I hate lip piercings, its really goodlooking on this guy!!

he looks good. i just need to pluck a few hairs from the middle of the brows, that's all.

He's very attractive, at least a solid 8, but he's not my type

Very attractive, only thing I'd change would be the lip ring, but no worries you're hot!

Um.

You look decent to me.

5/10.

:\

I don't give numbers but your crazy good looking haha

i'd happily bang him without even knowing his name

wow very handsome, a 10. but if your personality is ugly then so are you.

He's a 8. I love the lip ring😍
If no facial hair and a different haircut, would have scored higher

I'd lose the lip ring, it taints your beautiful face!
Well, you look gay, so women are probably going to give you a high rating, but when it comes to actually being a man and taking care of manly things, your rating will probably drop considerably.

Unless you are actually gay and looking for male ratings, in which case I'll give you a 7/10 because you've probably been picked on a lot in school.

I like food. You have shrapnel in your mouth. If my (future) daughter brought you home, I'd exercise my veto at the door.

You seem to fit the stereotypical white guy look that's universally accepted

you'll get the gals

Your eyes are compelling OP and I ain't even gay

girls are about to go crazy for those eyes

good looking but that piercing is soooo gay lmao

9/10.. if you hit the gym and eat right. 11/10

You are very attractive for girls, man.

I dont like the piercings but he has nice complexion
Click "Show More" for your mentions