I never posted a pic in a bikini so I don't know if it will look kinda slutty, so should I post it? and does it look okay and which one looks better?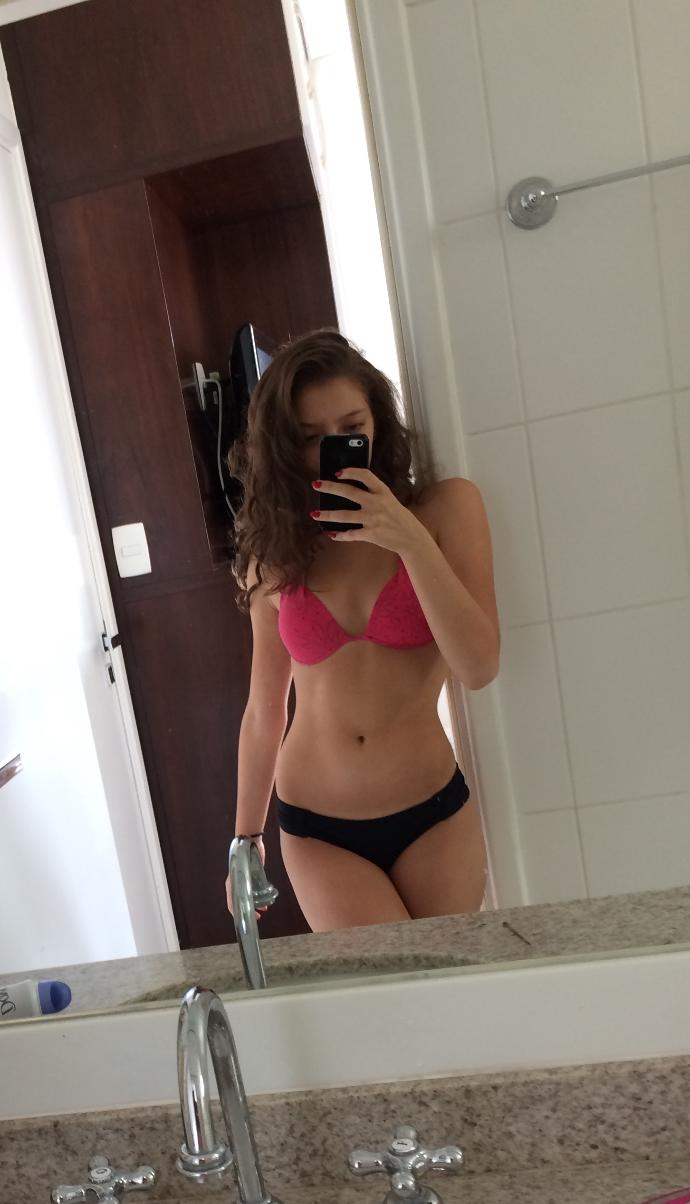 Updates:
---
Most Helpful Guy
I'm gonna assume you're talking about posting to social media like Facebook, in which I wouldn't recommend it. Usually when girls post bikini pictures, it's like at the beach or pool or something with friends which look more appropriate. But here it looks like you're just trying to show yourself off. It'd make a better private photo to send to a boyfriend or something. They're not necessarily bad pictures, you're very pretty and have a great body, but just be aware of who will all see it and the message it's sending.

and I like the top picture better.
Most Helpful Girl
Go for it! You look great.