Am I pretty (scale 1-10, most consider me a 6)?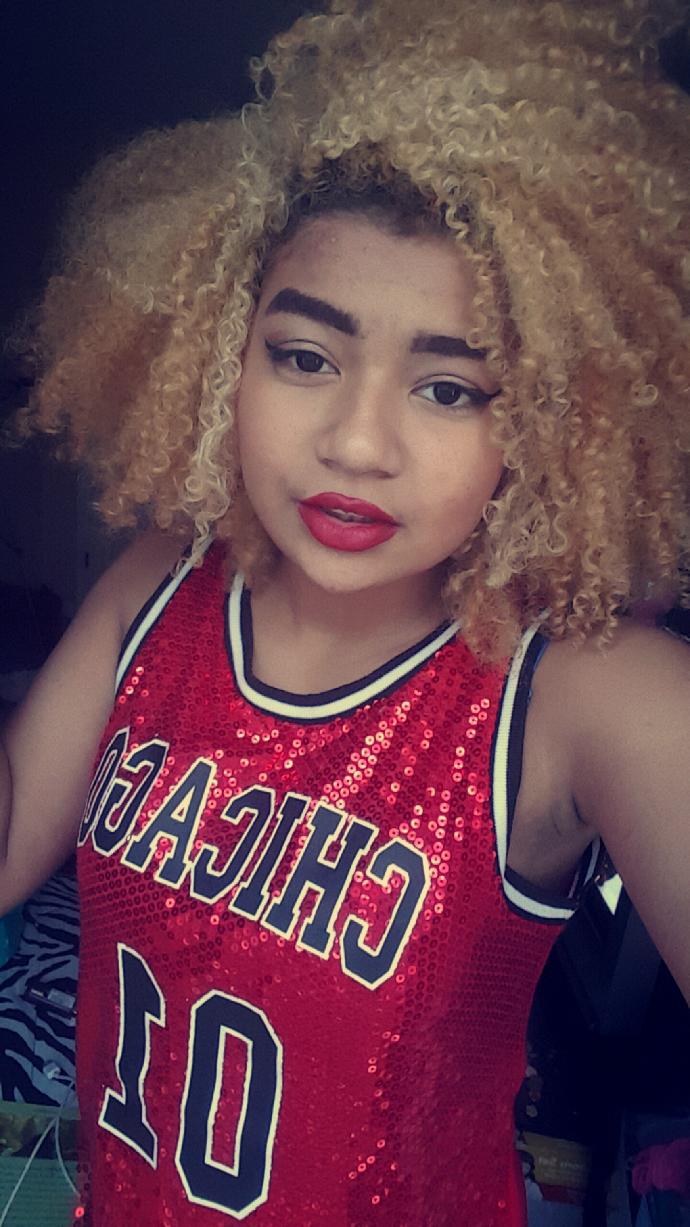 Do I look okay? Like honestly?
Updates:
Thank you for all of your opinions 😃
---
I would say I dislike the hair color but love the curly bouncyness of it other then that you look good.

My honest opinion I give you a 10.

I'm sorry but I don't really like the makeup, your not ugly but your not my type. Your average to above average.

You have a beautiful face, eyes, lips, body, I even like the hair, LOL;-). The only thing I would do is thin out/contour the eye brows.

you were pretty generous to yourself...

Not attracted to you at all OP.

Yes, you look pretty good.

3/10 hate that fake-ness. Loose the makeup , wig and you'd look 8/10

More like a 1/10 honestly

You're like, an 8/10 honestly, don't worry girl XD. Dat hair tho OoO

That bulls jersey makes you a 10 in my book

I would say that's about right your about a five or six.

6 is ok. 6 is date material.

You look fine

I don't know what's up with Americans and the "ideal" appearence... there mostly reccesive mutant genes which is not good

Us colored folks got the best athletes, musicians, inventors

Sorry that I had to get off topic but I gotta remind folks like us that we shouldn't try to fit into what Americans like if you know what I mean


7.5 out of 10
Liked the eyebrows :)

10 for the boobs and honestly? about a 3 for the face... like I said phenomenal boobs though :D
You are a 9! PLEASE tell me where you bought the jersey. I ADORE it. I NEED it! I like how it is sporty, yet sassy. ;)

I think you could be a very pretty girl because you have a beautiful face structure and hair. You just have done too much about yourself. Don't dye your hair, I think black will look a lot better. The eyebrows, lipstick etc are also a bit too much. Light makeup is better.

I would say ok, but your eyebrowns and hairs :s
I dunno look like strange to me.

awwwww your hair! you´re pretty girl! don´t worry about what others say

Hmm.. you are in my opinion a solid 6. I don't like make up so this is why

You look like a naturally pretty girl who tries too hard. If you had long wavy dark hair, less sparkles, and more natural makeup you would definitely be a 10 :)

Change your eyebrows, they are really strange. Sorry for this, but I really think you would look really pretty with different shape.
Click "Show More" for your mentions