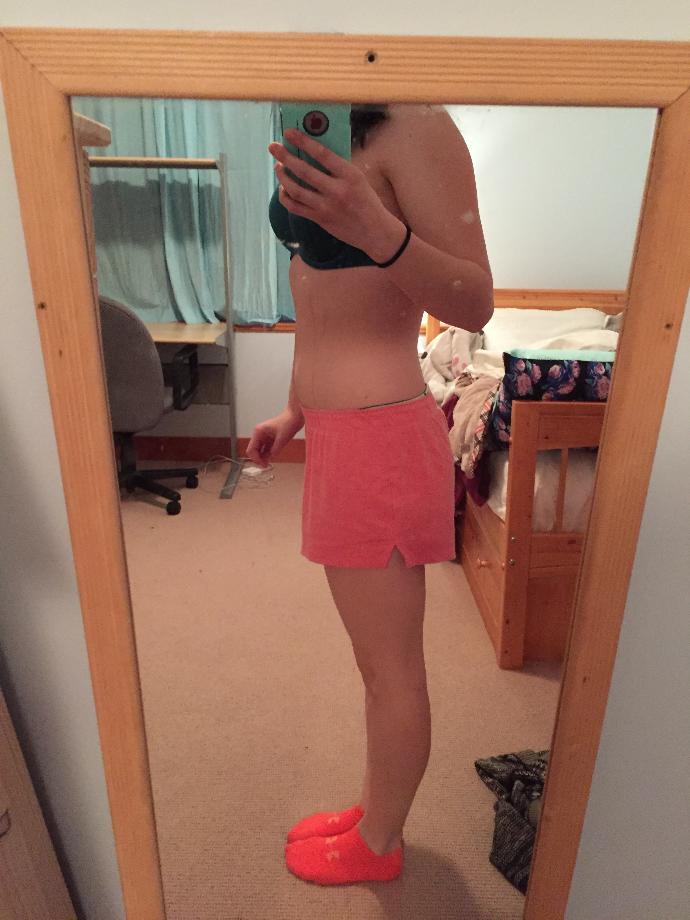 Please excuse the scars. They are from my past. But guys and girls, would you consider dating me? Body and scars? Do I look ok? For a 118lb 16 year old girl?
Updates:
---
Most Helpful Guy
your body is fine. I dated a girl who had a feeding tube permanently in her stomach. it didn't bother me because i loved her. i also dated a lot of girls who had self-harm scars. one girl had a lot of scars on her lower stomach from it. it didn't bother me because i liked them. i think most guys really don't care about things like that.

i know it might feel like it will never happen right now. but it will. don't worry. you're perfectly normal. you have nice legs. show them off just a bit. if no guys are approaching you don't feel like you can't approach a guy. it's hard yes. but if you want to speed up the process to find love then that will do it. connect with people and focus on the present moment when interacting with them. don't let fear or anxiety or thoughts about the future or past mess with you. try not to be self-conscious. get outside yourself when you're talking with someone. that will help. focus on just enjoying the moment and that will be attractive to other people. both boys and girls. don't worry. it'll happen. but it won't just happen out of nowhere. you have to seek out things you want.
Most Helpful Girl