I would like to know what your honest reaction would be if I took my shirt off for you. I've only been shirtless around a few people before and sometimes it went over well and a couple times it didn't. Critique every inch if you wish, just be honest.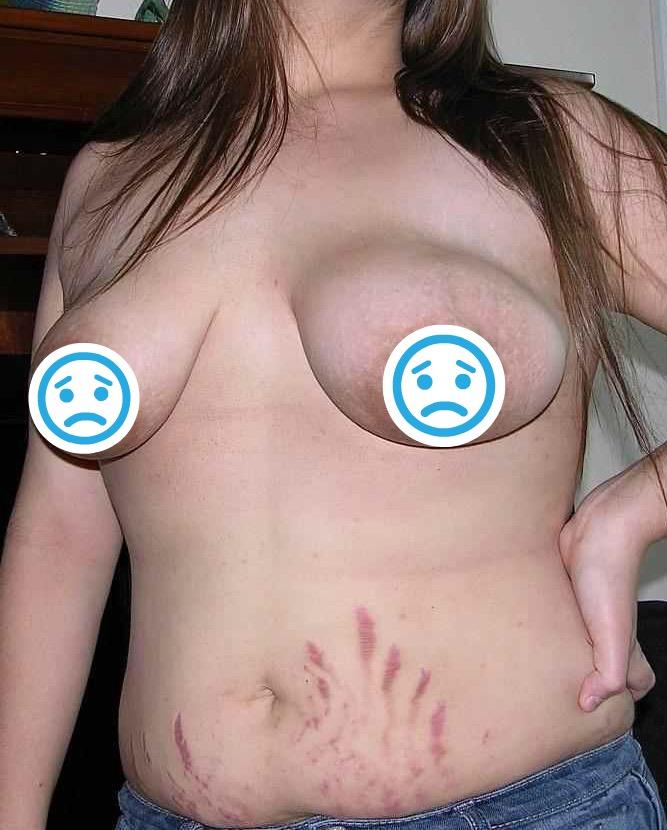 Updates:
---
Most Helpful Guy
Not too bad really. You boobs still have shape to them and I am guessing your nipples are still suckable.
The stretch marks are there, you had kid or two. There are probably some ways to fix them.
But, I would be happy to have you as my gal, especially if you had our kids.
And, I have seen a lot worse, so don't be too hard on yourself.
Most Helpful Girl
I just had this conversation with my ex who I stayed close friends with because I was having a bad body day.
I think mostly you will get negative initial reactions because people just think superficially automatically BUT, when someone likes you, they will just be happy that they get to see and touch naked boobs. His words were "ah nipples, so great and distracting" lol.
Two years together and he said he never even noticed a thing he didn't like because BOOBS!
Personally, I think you're fine, the stretch marks will fade with time, everyone has them and boobs come in all shapes and sizes which is part of what makes them fun lol!