This is a tattoo artist from Canada. I'm curious about what y'all have to say regarding her looks.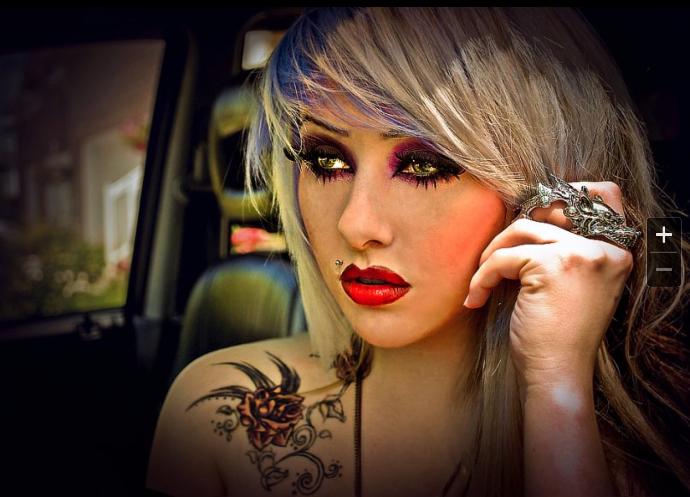 Updates:
---
Most Helpful Guy
She looks fake and high haha.

Well, honestly, the tattoos, make up and that metallic thing she has (whatever you call it), in addition to her changing the color of her hair make her very unattractive. maybe if he didn't have all that, I would have a different opinion.
Most Helpful Girl
She looks lag a drag queen version of Christina Aguilera. Sorry