Long story short: It was summer of 2008. I was 10. He was 11. We were both signed to take some sports classes. The thing is I was this chubby weird nerd who was very shy and insecure, and he was my IDEAL guy. He was athletic, confident, a jock and all the girls were interested in him.
Even though I had competition, somehow he noticed me and we flirted the whole summer, He would only talk to me he would ignore ALL THE OTHER GIRLS. I was OUT OF MY MIND HAPPY.
I don't think that I LOVED him, because he was kinda a douchebag (with occasional avoiding me...), but I was certainly MADLY attracted to him.

Towards the end of summer break I got the courage to ask him out. I told my friends that before and I was thinking: "OMG, who would thought that THE NERD is the one who will start going on dates first out of the group". My heart was pounding, but I approached him, land he said yes.
I was preparing myself for days. It was a Saturday, 9pm, I put my best clothes on and I was waiting for him on the street. (It is a small town by the way so many mean girls were passing laughing at me). Anyway, I waited, waited and he NEVER showed up. I ran into my guy friend who felt bad for me so HE took me to a date. I have seen my crush 8 months after that and never since then.

Karma turned out to be great, because I am beautiful, popular, attractive, smart, succesful, while I heard that he is broke, has a drug problem, was arrested many times (he lives in a city 200 miles away). However, he is comming to a party for our mutual friend. That will be the first time I will see him in 7 years. Some of you may say: "Are you still not over him?".. Well, let's just say that I wanna show him what he's been missing.

The party willl be at a club, so what do you think I should wear? Because he OBVIOUSLY HAD a thing for me. I want to wear smth that will drool, but now that he can't have it. (Don't tell me it's childish, just please help me pick an outfit).

Dress A

Dress B


Dress C


Dress D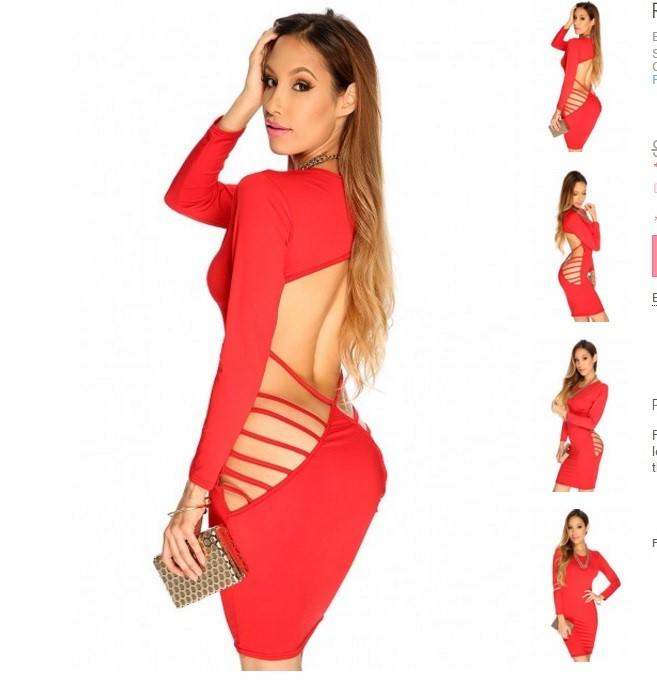 Select a gender to cast your vote:
Updates:
---
Most Helpful Guy
Show up there, b sexayyyy and confident and happy. If he comes up to me act like you barely remember him. If he tries to flirt, maybe flirt back, but if he tries to hook up, say a straigh NO and laugh at him. That'll embarass him 4 sure. Then leave with another guy! #killer
If you play along and agree to go on a date, just so you can stood him up too, first of all: you will show that you still care and second of all: he may be the one to stand you up again.
Most Helpful Girl