Do you find her attractive? Rate her out of 10?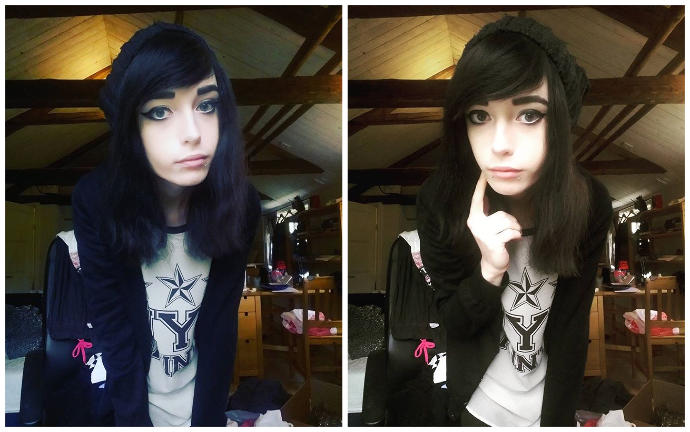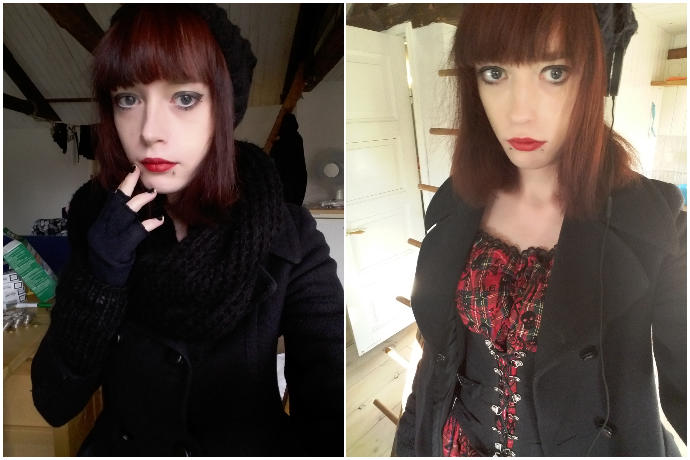 Updates:
We I think all you guys are blind😂😄😖👏
---
Damn that's impressive since it's a dude. You almost can't tell that at all.

6. Pretty in some pucs but horsey face in others.

Makes a convincing girl I must say :O

Aww she is cute for sure. When she has black hair, her eyebrows kind of look like mine


Pretty. ... probably look better if... eyebrows weren't so harsh.
... is to replace the gender because she turned into a he with the red hair.
I don't think the red hair suits them.

i'll rate 5 or 6 . Too skinny

I think she's very attractive, ps the black hair was better
7.8/10


She looks her best with her hair black vs. the other color. I'm guessing she's not wearing makeup or as much in the red photos you can see the difference.

I want to give her an 8 for all of the bald pics and the last red one but I want to give her a 6 for the other two red pics she looks different without or less make up on. So I'll go in between and give her a 7.

3 😓 but who cares about looks i guess
I'd give her a 10 for the first few pics, but she loses points for making her hair a phoney red color later down.

Yeah! 7-9/10 somewhere around there! I mean she looks slightly emo/goth which isn't really my type especially the piercing but other than that

Personally I give her a 5. She doesn't do much for me.

I like the black hair better than the red hair.

Ashe looks alright to me.

yea ima have to go with 4

If she had thinner eyebrows and kinda darker skin... why not?

That looks like a dude with a wig on.
Click "Show More" for your mentions