Do my toes look long/crooked?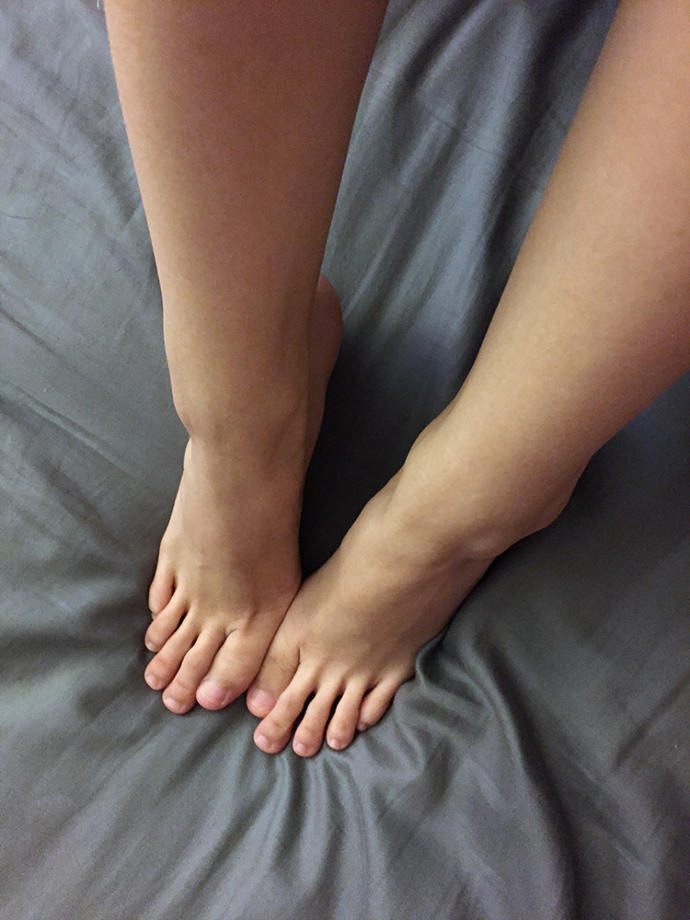 Updates:
---
I don't like those. Sorry.

OMG these pics are so cool. Crotch pics and feet. Awesome!

Ok let's be honest... no one is looking at the feet ;) haha and they look fine by the way... I spent like 5 mins staring at the 2nd pic XD

Lol you're just giving the foot pervs a lot to work with here.

Panties !! : D
Kidding. You have a big toe there, but it's cute.

They look like normal feet

love the crotch panty pic

lol your big toe is so short :P

Would not suck on those toes/10

Sorry... but I found yer feet a total turn-off...

Yeah, you have manly feet.

I guarantee there's someone beating off to this right now...
3 private opinion(s)Only the asker and the opinion owner can see it. Learn more


They do, and I'm more worried about your legs. They look like that of an underweight/malnourished person.

I wouldn't know I'm not a foot detective

A lot of people have longer toes, and most people's toes are somewhat crooked. You're fine. :)

They do look long but they look nice :)

OMG EWWW. You have some weird ass toes. The pic with your nasty crotch and hideous leopard hot pink panties is so gross.

Skinny and long
But in other words "look at my vagina"
If you wanna show your bits off do so, but don't try and hide it behind a toe question.

Yeah kind of their so long that they kind of look a bit like fingers 😕

You have hideous feet, straight up. They look gangly, crooked and very odd. There also borderline manly, BUT at least most guys won't care because it's just feet, as log as you got a good face you'll be fine.
Click "Show More" for your mentions