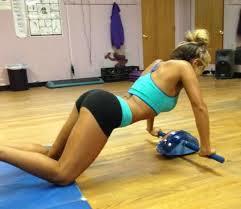 (not me)

I wanna dress like this so I can see myself in the mirror especially when I'm doing legs it motivates me more than when I'm all covered up and can't see anything. Is it annoying and distracting?
No one really dresses like this at my gym also.
Updates:
---
Most Helpful Guy
Most Helpful Girl
I don't get annoyed by girls dressing like that to the gym.
As long as they don't show up in a bikini that would be completely impractical to actually workout in, spandies and just a sports bra are perfectly legit options for workout attire.

If you go in that get-up, just know that you'll more than likely get a lot of male attention, plus dirty looks/eye-rolls from girls. Don't let it get to you, though. Take the male attention as a compliment, and as for hte girls?
Haters gonna hate. They're pissed largely because they view you as competition so.. also, in a way, a compliment.