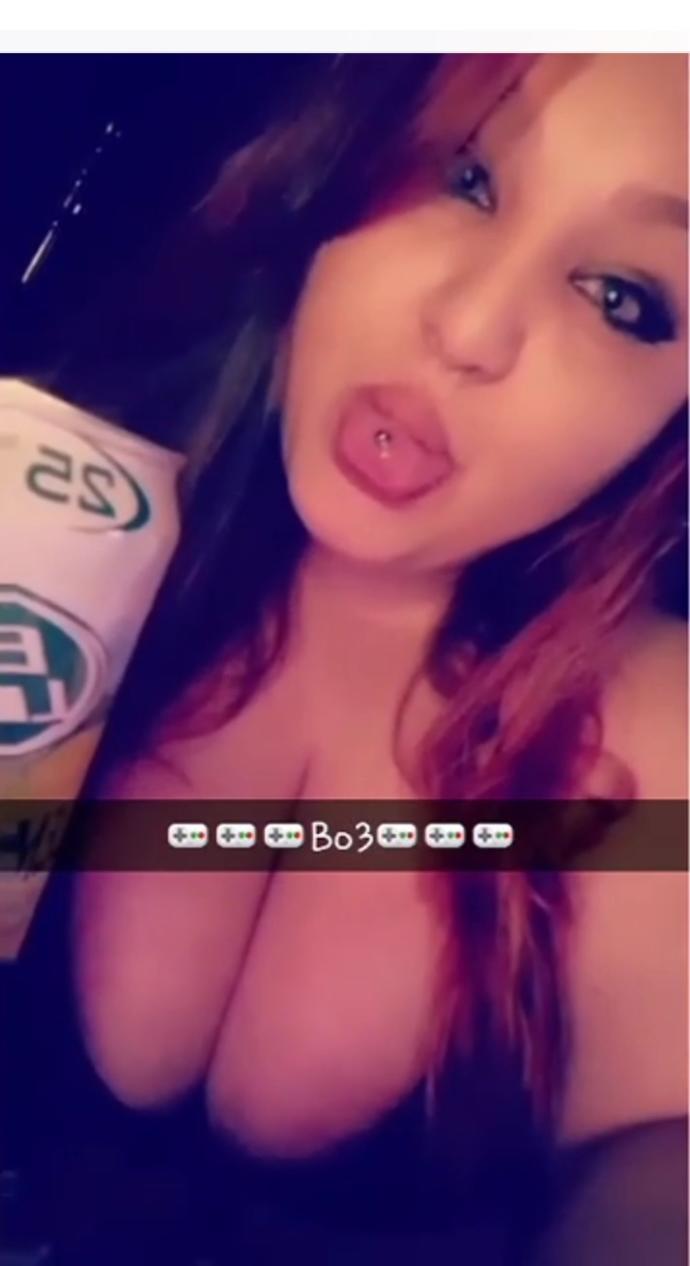 I've sent this my boyfriend and he replied me that i looked nasty. Really?
Updates:
---
I find the tongue piercing questionable, but your boyfriend probably should have figured that out before becoming a boyfriend.

Yeah a bit... It just makes you look slutty and trashy. It also makes you look a bit fat because of the amount of cleavage. Usually cleavage is hot, but when you get those mile long cleavage lines it means that the girl is overweight and hiding her body with huge boobs.

I know this sounds mean, but I am being 100 percent honest. Sorry, i'm sure you are a nice girl.

The lip ring is trashy. The rest is redeemable.

Do any guys like tongue piercings? I don't know any tbh

Umm I don't know but I think it's because of the piercing Lol...
But I wouldn't think that it's nasty

No you look slutty though.

To me it's Provocative not nasty

Your guy is a litle insensitive...

well when u send that to your boyfriend its a teasing pic... showing here yeah its more nasty/ slutty because we aren't your boyfriend

Omg your straight beautiful. He says that spot you keep your self esteem low and won't leave him. Take it from me, I heard other guys saying that they do that to keep their beautiful girlfriend with them

You look sexy. But to each their own

No idea wtf he is talking about.

No and you actually look really hot (:

You just look like you'll suck a mean dick

Look like one of those Instagram bitchez

Too much make up on your face making your skin look unnatural. Or nasty as you could also say.

Yeah... And I love nasty, the things I would do to you ;)

You do seem like you are trying way to hard.

You look beatilucious to me.

Somewhat but all girls are more trashy on the inside
I think it's the showing off of the tongue ring and the boobs. You shouldn't be dating someone who talks to you like that though. If he truly cared about you he would have said it more respectfully like " babe You're beautiful and I just don't feel comfortable when you show off your tongue ring like that or when you show that much cleavage, because to me you're better than that". The problem isn't that he's uncomfortable with it, its how he expressed his distaste for your physical presentation.

Nasty how? It has a lot of different connotations... If you mean in a kinky, sexually explicit way - then yes. >.<


Did he mean it in a sexy way? Text is too easy to misinterpret because you can't read tone... he might have meant "oh you a nasty girl" like naughty/sexy.

If your boyfriend is saying you look "nasty", sounds like he's really immature and not the type of guy you should be spending your time with.

i would hope he's kidding lol your piercing (whatever part its on) is a turn off in my opinion. otherwise you're cute

The only thing I can think of is maybe that he meant it in a good way. Like "dayummm girl you nasty" lol.

Oh, hello boobs.

And nah, you don't look nasty.

ya need to change your boyfriend

Very rhianna... You look funny

a bit trashy yea
boobs are way over exposed
like hello? O. O

maybe he doesn't like the cleavage?(like girls who show too much is a slut, not that he doesn't like boobs)..

on the other hand. he could've been joking. like you look nasty. ;)

so depends on his context

I think he meant in a hot way.

Yes. You look soo trashy.

Your boyfriend should never tell you that

You like maybe you have a dirty side.

No not at all. Did it hurt to get your tongue pierced?

I mean the amount of cleavage ur showing and the lip pose is a bit too much

It's because of your tongue and boobs..

Um. No. Your own boyfriend shouldn't say that to you that's fucking rude! I would dump him if i were you!

Maybe it's your sausage boobs.

You do look like quite a whore
Click "Show More" for your mentions
Loading...