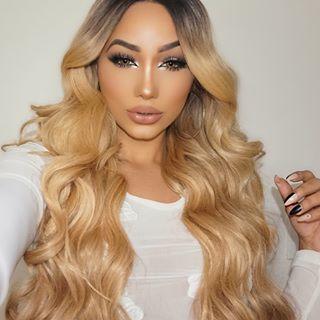 Updates:
---
Most Helpful Guy
Too too too too-oo -o much fuckin makeup, thats why most guys saying no. If she dnt stop overpainting her face with layers of makeup. Id rather see her with no makeup and just some lotion on her face. I mean that is enough make up to paint 5 girls. Her face in pic 3 looks like she took a face from the beauty supply store and attached it to her shoulders. Is that u?
She has might nice facial structure (makeup can work wonders, change facial structures, guys into girls, a lotta things), if she had less make up on, actually none id probably date her
Most Helpful Girl
She looks the same in every photo :P Either way, she's pretty but I'm sure most guys wouldn't want that.