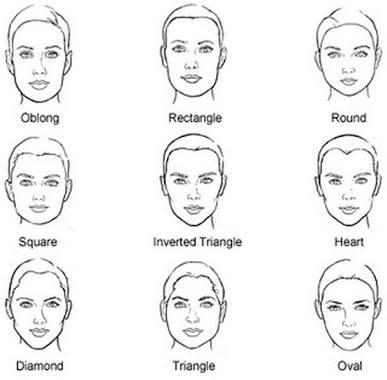 I wanna cut my hair.(mostly i want it short) but what is my face shape help me?(i think i have a triangular face because sharp faces are too sharp and rounded faces are too wide and soft for me.
Triangular (diamond, heart, triangle, inv. tri)

63%(22)54%(32)

Vote

42%(10)

Roundish type (oval, oblong, round)

29%(10)31%(18)

Vote

33%(8)

Sharp type (square, rectangle)

8%(3)15%(9)

Vote

25%(6)
Select a gender to cast your vote:
---
Most Helpful Guy
Inverted triangle. Your face it definitely higher than it is wide, so it isn't round, but you have a really nicely tapered chin that prevents it from being squared off, and gives you the inverted triangle shape.

it's basically the same shape as a heart shape, though heart shape usually has a more pronounced widows peak. It's a bit hard to tell with how you have your hair in that picture, but I don't think it's all that pronounced on you. Something like this:
www.herinterest.com/.../...art-Shaped-Faces_11.jpg

really shows how the widows peak, with an inverted triangle, looks like a heart.
Most Helpful Girl