What do you rate my body and how can I improve it?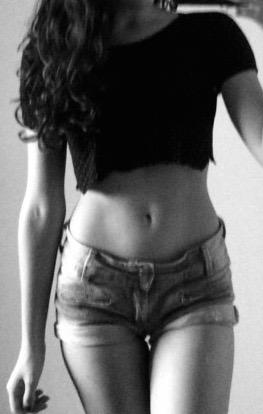 Updates:
---
8/10
I see no room for improvement. Body shape is great and you obviously already put an effort into tone and being in shape.

A 9/10 is rare, only for the absolute best of the best, and I don't give out 10/10, because no matter who you are, someone could always be better, so therefore you can't be perfect, so an 8/10 is a really high score.

photos too dark. but I'd rate you "oh my God, look at her!"
How can you improve it... maybe get a manicure or something? please, no tattoos.

So far so good! Nothing to worry about!

I don't think you're under 18. But you got a great body shape. Beautiful. The only thing you need is to maintain it.
Don't take such dark pictures. Hard to see.

I wonder how many of the dudes commenting realize she's underage 😂

Wear a shirt that you didn't steal from a homeless person. HAHHAHAHA.
Not really. Not many improvements needed. Mainly find a bra that REALLY fits you, don't rely on unprofessional measurements.

very nice body. You don't need to worry about anything so lucky you.

You look great. Just work on maintaining that body, and if your butt is flat, work on that.

It's a work of art. Don't touch it. (Well, not literally. You should go ahead and touch yourself.)

The only thing stopping me from introducing you to the delightful world of unsolicited dick pics is the age.

how do i block myself from lookin' at under 18 y/o content

ugh

there is nothing to improve on.

Your body is really hot! Just the age problem. :p

Hard to tell with these photos. Would need to see a bit more to give accurate rating. But so far I would say 6.

9/10 you have a very fit and attractive body, just try to maintain it.

You can improve your posts here by posting on daily basis LOL
Keep fit Team Good Job (Y)

I think you have a very nice body so I wouldn't change anything

10/10. you could become less goddess like.

You look fantastic, don't change a thing

Not much can be changed, already look fantastic

7/10. You could get some more muscle on your legs, most guys, well at least me, like larger legs
You're body's great babe, I'm sure you know it. Just keep on doing what you're doing because there really isn't much to improve, just don't let yourself go.

just work out, run and do some light weight training. you have a good base, you just have to maintain it. A lot of girls gain weight in their early 20s, either due to birth control pills or a slowing metabolism and unhealthy eating habits. Basically, don't eat junk, don't take hormonal pills and go for a run a few times a week.

Stunning. I don't give number ratings, but you have a gorgeous body.

Omg. I'd kill a fucking cat for your body (I love cats ) your body is literally so damn AMAZING please love yourself and everything!! I bet your face is pretty too😩

I've seen this pick for too often on this site , is it even you?

c'mon really i hate societies views on how people should look! but on that note if u r happy with ur self thats all that matters! but really not being weird but your hot!


Girrlll, you look good and you know it. :) I'm happy for you and a little jealous. Rock it!

I would tell you to have a drink of water, because you're thirsty as fuck from being trapped on your boat fishing for compliments all day.
Click "Show More" for your mentions
Loading...