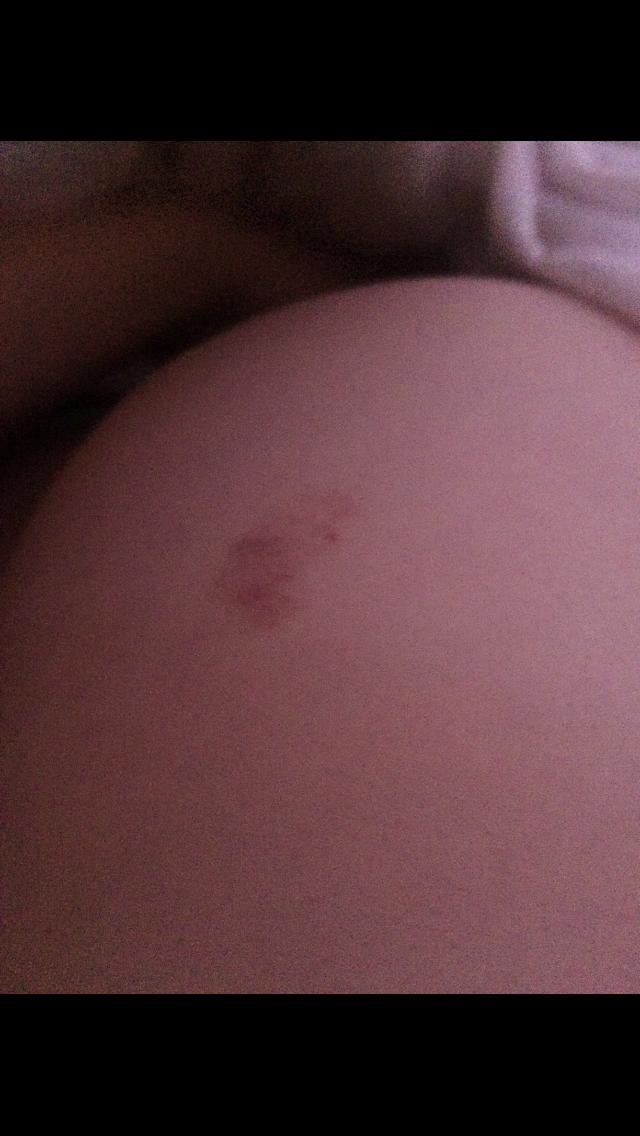 It just seems to have appeared and I'm worried. Is this normal?
Baby has been kicking you hard from inside and cause you to bruise.
Select a gender to cast your vote:
Updates:
---
Most Helpful Guy
that doesn't looks normal to me
Most Helpful Girl
I had quite a few of these over the last three months of my pregnancy. They can be really sore. It is just the where the head currently is/ the baby kicking or moving around.
Basically it's the baby applying pressure.
Have a chat with your midwife if you're worried, just in case.