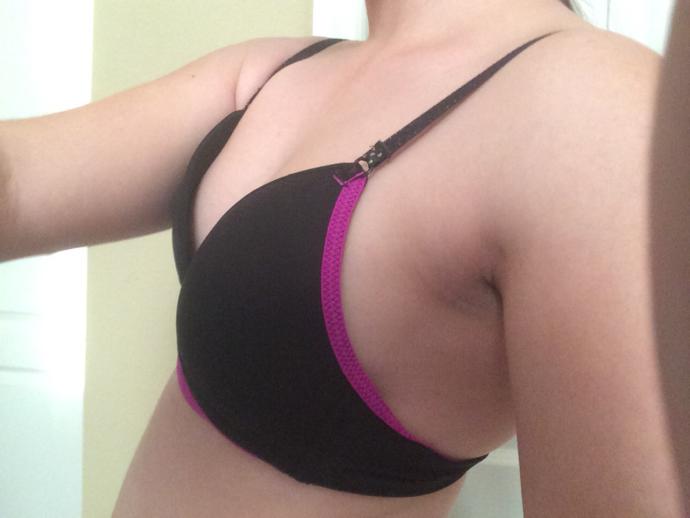 Updates:
---
Most Helpful Guy
That girl on the bottom doesn't even have a chest. My boobs are bigger and I'm in pretty decent shape. As for you my dear, you have mosquito bites. But that don't mean they are not cute. Some may find them very attractive.
Personally I don't. But you're not unattractive either.
Most Helpful Girl
Slightly bigger than the girl in the pics... but that bra is really unflattering on you and makes it difficult to tell.