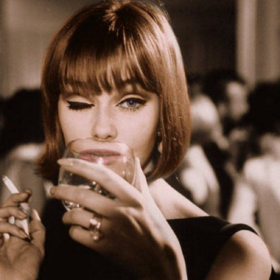 myTakes
+1 y
Why We Need To Stop Referring To Men As Controlling
Often times, we'll hear a story about a controlling boyfriend or ex. He doesn't like when I go out and wants to keep me home. He's so controlling! My ex was crazy and controlling, so I broke up with him. Most times, the word controlling is used to describe a person who is very focused on...
+1 y
What A Confident Woman Brings To The Table In A Relationship
Confidence is one of the sexiest attributes a woman can have. There is something about a self-assured woman that commands a strong, healthy relationship with a good, high-value man. She knows her worth and stands firm in what she has to offer. Assertiveness. She's not afraid to tell you what's...
+1 y
53 Things You Can Do With Your Life Besides Having Kids
I would first like to express that I fully support and respect those who desire to have children and commit their lives to parenthood. I realize that I wouldn't be here today if it weren't for my parents making that choice of which they will always be appreciated for. However, I also understand...
+1 y
How You Can Be A Badass - AND An Introvert
When I was younger, I can remember my mom bringing to my attention that I was what people would refer to an introverted personality. She explained how the idea associates with those who are quiet, reserved, and like to keep to themselves. I quickly learned that there are common misconceptions...
Xper Points 36,726
Moderation Success Rate
No. Superb Opinion