There is something about the idea of running away to get hitched with 'the one' that you won't ever get or find in a wedding ceremony. It goes against everything tradition has taught us- going down the aisle, being handed over, the drunken groomsmen speech, the first dance- to nothing but the thrill of ringing it in secret.
A wedding on the other hand flourishes the event with friends and family in attendance, something blue and something borrowed. It's a dream come true for some- a perfect wedding.
Reasons For Eloping.
Weddings Can be Expensive as Hell.
The average cost of a wedding is $30,000 max. For some this is a drop in the bucket, but for most people. . .yikes.
Since you don't have to pay for a wedding, maybe now you can have a wedding destination.
Always wanted to get married on the beach? In the mountains? In Paris? Well it now will be easier to afford. Your dream ceremony in a beautiful place if you don't have to pay for dozens upon dozens of people, food, flowers and more.
You'll get to Save a year's worth of insanity.
People go creazy planning weddings. Think about eloping as saving yourself from having nightmares over tablecloth patterns and invitation designs.
You won't have to Worry about choosing bridesmaids- or a guest at all.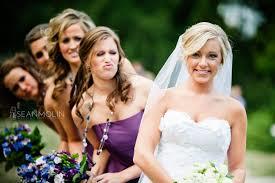 Which sister will you choose? Wedding planning is all fun and games until you have to choose a childhood friend over a college one.
You can wear Whatever you Want.
Ever notice how a bunch of brides say they want to wow their guests when they see her dress? At an elopment you can just wow yourself.
It will be very hard for something to Go Wrong.
There's only two people to worry about! No rains, no problems forcing you to move a 200- person outdoor wedding outside. No cake toppling over. No maid of honor getting drunk and uncontrollably crying about still being single during the speech.
Whether you decide to wing it or fling it, your vows and your spouse should be the center of priority.
---