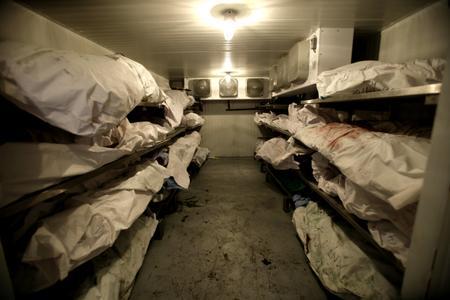 Yes, I've seen scarier and more grotesque things.

No. Working with dead bodies at a morgue is not only scary and disgusting but it's also very sad to imagine the pain that these dead bodies' family members are going through.
Select a gender to cast your vote:
Updates:
---
Most Helpful Girl
Sure. I'm not bothered by dead bodies. My mom is actually a pathologist whose job includes doing autopsies on a regular basis. I'm not a stranger to what goes on in a morgue.
Most Helpful Guy
Voted B. Being soft hearted, I don't think I could work in a morgue without going into extreme depression.