How old does this kitten look?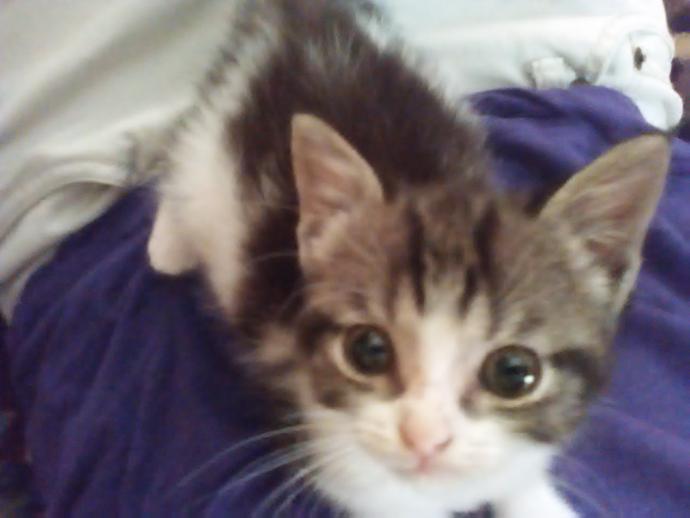 Updates:
---
Awwwww. The kitten looks a few weeks old.

Aww I love cats, is it yours?
I'd say 2-3 months?
Around 2 months I'd say, maybe a bit less. I've had kittens, at least this is what mine look like when they're around 2 months/8 weeks old.
Super cute by the way

I've never had a cat, but this looks like a super adorable kitten! Maybe just a few months?

too young,.. i am not good with animal ages..
Click "Show More" for your mentions