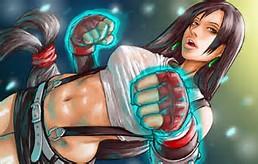 I love em am leave em, but am just too pretty to brawl!
Select a gender to cast your vote:
Updates:
---
Most Helpful Girl
Most Helpful Guy
I would say I'm both. Kinda born in a world where you have to fight, but I always seek peaceful solutions over fighting, but I would fight to my dying breath for the people I love.