Can you eat Thai Chilli? Or it's too spicy for you?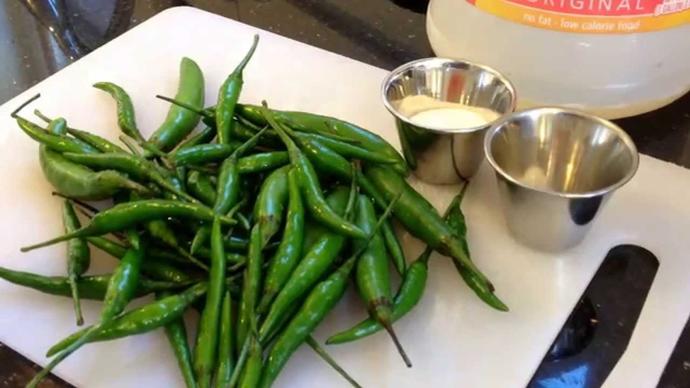 Without adding anything else
Updates:
---
I just had some last Saturday. We ate at a Malaysian restaurant. I don't remember the name of the dish though. It was pretty good. I really liked the sauce. There were probably around 3-4 of those in the dish.

It was weird. I took some bites that seemed really hot. Like REALLY hot. And other bites that didn't seem all that hot at all. I don't know if I got some hot seeds or if some were just hotter than others.

Never tried, but it looks like you got butter with it, what an odd combo.

I've had fried chilli, the chilli being used for pakora and other stuff, I've had cut mirch (just the cut up mirch with red chilli powder, pepper and salt on it, not the breaded part I can't stand the breaded part), I've had that mixed with my food etc

I can and i love them, green ones are not as half as hot as the red ones.

If you eat lots of chillies you don't get worms in your stomach, that is what i heard

Nope, I'd rather American style chili

I can eat ghost pepper, with consequences.
I haven't had Thai chili but I do grow other chili peppers.

I love Thai chiles. 💚 They're pretty similar to my favorite, the serrano pepper.
i have a feeling i couldn't do it =/ i might have eaten this before in some kinda salad.

If I can jump in cold water after eating them, sure!

yes i can do it!! and on top of that chili is really healthy!

i can only eat it with something else
my grandmother can eat a bunch of those by itself
Click "Show More" for your mentions
Select as Most Helpful Opinion?
You cannot undo this action. The opinion owner is going to be notified and earn 7 XPER points.