Does anyone shower with the lights off and the door open?
it is liberating and you save energy :P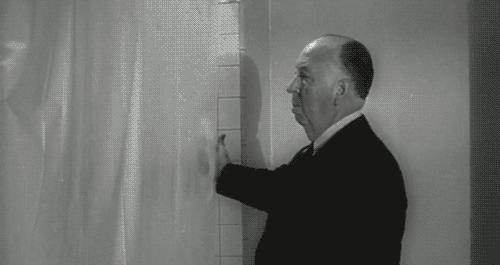 Updates:
---
The lightbulbs over my shower went out like 3 months ago, haven't done anything about it BC the dim lighting is really nice!!
Esp in the morning

The one time I didn't shut the bathroom door well taking a shower my dog jumped and wanted a bath.
If I didn't turn on the lights I would probley fall and brake my neck ( I'm accident prone)

You're not saving much energy though really :p

A light being on for like 15 minutes isn't going to use much.

The shower will use far more power! Lights hardly use anything at all.

eh no... our financial situation isn't that bad yet lol. and the lights in the hallway automatically turn off so after 30s it's deep black inside LOL

lights off? always
open door? never

lights on
lights off is too horror themed xD

When its day i shower with the lights off of course, but when it's dark then not.

I always close the door though

I shower with the lights on and door closed but I shower pretty cold, my body is really sensitive to warm water.

Not with the lights off. But the door is usually open.

Yeah, and I always think about some beautiful babe walking in and joining me... and sometimes she does haha

Yes and no, I hate when the doors open I'm super paranoid, and yes I shower with the lights off in the morning because the lights hurt my eyes

Lights on and the door closed for me

Yep. I don't like hearing the fan and I don't like stepping out of the shower into a steamy bathroom

Or shower outside in the rain

Lights off yes, door open no

getting out of the shower when its cold fuckin sucks

Nope! I would never do that... that's kinda creepy, to be honest. I watch a lot of ghost shows on TV XD.

Anyway... speaking about sex though... if a woman wanted us to take a shower in the dark... I'd do it... that sounds sexy.
I think showering with the lights off would creep me out unless it was the middle of the day or something. I usually have the door partway open to let the steam escape the bathroom.

Can't say I do, but I have showered with the lights off but candles burning.

This is how I do it pretty much all of the time! Saves electricity and I'm not in the shower long anyways.

I think I'd need more light than that.

No. Partly because the shower is pretty much opposite the stairs.

But also because I live with my dad, my brothers and my boyfriend. I think if I was just washing my bits and bobs for everyone to see I would be sectioned fairly quickly.

Sometimes I do. This usually happens when the electricity shuts off.

I'm already standing on a slick, hard surface. The last thing I need is impaired vision, haha.

hahah I've done it only like once in the past when lights didn't work anymore in the bathroom

But I don't usually do it I wanna see what I'm doing when I shower and I just need doors closed to have personal space xD

Noooooooo! That's just asking to be murdered! 😱

No. That would freak me out.

️Hahaha never tried that 😛

lol that sounds like a scene from psycho

nope i shower with one light on and door closed and locked :P

No. If the door is open and I step out of the shower I get cold fast.

I don't want anyone to wall in on me, so the door stays closed.

The light needs to be on.

Yup, but I light candles for the luminous effect.

I had the lights off a few times, but I lit candles.
Click "Show More" for your mentions