If you could change or introduce any LAW in your country, what would it be?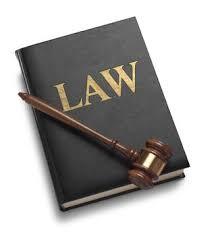 Updates:
---
- Legalize gay marriage
- Legalize all major drugs (excluding newly developed synthetic drugs).
- Legalize incestous relationships (inbreeding would still be illegal).
- Make all public education free
- Push for green technologies
- Introduce a guaranteed minimum income
- Get rid of the army and re-allocate all that money to education and research, social welfare, public health, public transportation, infrastructure and feed it into the economy.

Okay... that was more than just one law. But that's about the most important stuff I'd change. Some of it would be pretty easy to implement, others would take some time.

I do something about white collar crime - Bankers and property developers destroyed Ireland and they are getting away with it even if what they did was criminal, if it was the USA they would be facing 70 year prison sentences.

Bring back the death penalty and all children from the age of ten years old to 15 has to do national service type thing.
If only it could happen.

Eliminate speed limits on major highways.

I would legalize hunting for politician day. It would keep them honest then!

a balanced budget amendment

Legalize commercial sex work. I'm serious! By regulating and taxing it, the state would make money and regulating it by having second workers std test twice a year and they have to supply condoms.

Any driver who causes a major road accident, his/her licence should be revoked for 10 years.

Yeah.. the shitty caste system in my country needs to be abolished... it fuckin sucks.

Legalize all drugs nation wide.
Allow school students in the UK to both wear what ever they like to school not uniform and to be able to have phones out in lesson time and lunch 😂

People should take a driver's test every 5 years

Rapists must have their pee pee cut off
Click "Show More" for your mentions