A few years ago , my friends and I were chased by a Rottweiler. Luckily we escaped by jumping on a car bonnet lol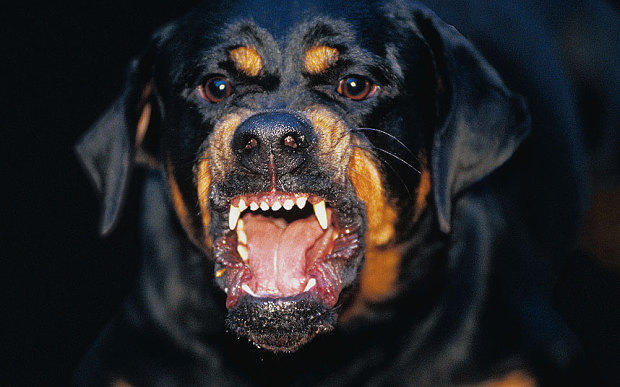 Updates:
---
Most Helpful Guy
One time I was running with some teammates for cross country on a loop that went through the neighborhood around the school. (The neighborhood wasn't the best so we ran in a big group.)

Anyway we were nearing the finish line-- the school campus, when we suddenly hear a bit of angry barking and two German Shepherds in the distance gaining speed on us. We were pretty tired by that point, but lemme say, our pace suddenly got a lot faster.

Luckily, once we got inside the school grounds the dogs gave up, but it sure gave us a scare. (On the other bright side, even if it did catch us, I wasn't one of the two slowest so I would've been fine 😈)
Most Helpful Girl
One day I was walking home from school and I had stopped by McDonalds and bought some chicken nuggets. I was almost near my house when a giant black pitbull burst out of the bushes and started running towards me. So I threw the chicken nuggets at the dog and the nuggets distracted him long enough for the owner to show up. I did not eat my chicken nuggets that day.