Ya know get Stuff done. I am thinking about buying a reward chart and an eat chart and sticky notes to plan my stuff! I am just tired of being disorganize... and i want to plan my meal properly without mess up.(trying to lose weight) How do you organize your life and getting everything you need to do done. Like: cleaning, wash clothes, hw, studying, workout, appointment, and finding places to socialize.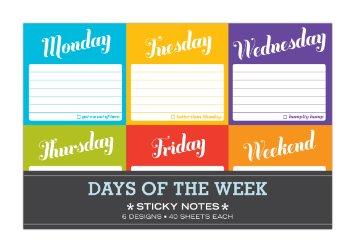 Updates:
---
Most Helpful Guy
I would get me an organizer, then make a daily plan or hourly plan as in meals or things to do, you probably could find an excel spread sheet, that could help, just remember to look at it or print it out at the beginning of each week, also get an accountability partner, someone that will keep you on track for your goals and make those goals easy to achieve, such as daily or weekly, don't force something long term into a short period.
Most Helpful Girl
I like keeping a schedule during weekdays and for the same I utilize some freely available apps for offline mode in mobile or tab.
-For To-Do Lists: Wunderlist (Division of list into Work, Academics, Personal, Groceries, Exercise, Misc. tasks, etc)
-For exercise in specific, stick a small full year calendar on wall which where I tick a "right" if I did exercise that day (Divided into cardio and Strength training)
-A diary to keep specific list to plan meal for entire week, which has to be done in weekends. Like soaking the beans, washing and wrapping the veggies in fresh wraps, etc.
-For managing the research I need to complete, I have a work calendar online which includes reaching at the workplace time, tasks to be done in that day, emails to be written, results to show and going back at home.
-Social life is scheduled on my desktop google calender which notifies me before 3 days about the social engagements for weekends (which involves working in the bar).
-During all this I NEVER forget scheduling the time when I talk with my family and friends since you are going nowhere if you forget your roots :) Always remember family while organizing life because there is no life without them. Good luck dear.