What's the first thing that pops in your head when you see this gif?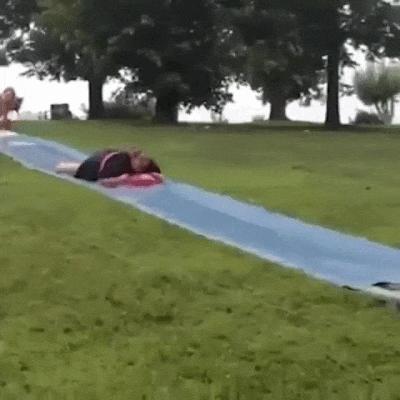 "Feminist space program"
Updates:
---
Most Helpful Girl
Most Helpful Guy
Does this woman know you are using this video?

Mama June from Honey Boo Boo.

I'm going to bite my tongue!

I'm sure that pool moved a few inches before she fell on the ground. I'm watching you, pool.

one of my friends, omg I am a horrible person

A landwhale in her natural habitat?

I petty that pool had to go through that hideous crash

Why did she even expect to make it in to the pool. She should've known she was going too slow to make the jump.
1 private opinion(s)Only the asker and the opinion owner can see it. Learn more


Looks like an underfunded program

There;s a sexual innuendo here, I'm just not sure what it is

"The mud looks cleaner than the water."

did they honestly think she'd fly that far?

That's graduating from university 😂😂😂

well i guess you can´t have nice things, if you´re fat xD

Another beached whale washes up on shore. Quick, let's all take selfies with it!

probably failed in physics in school

"I miss back when jokes weren't all the same."

Damnn she got dropped there

I think she might be your girlfriend :D
Click "Show More" for your mentions
Loading...
;