What do u think about Putin&Erdogan?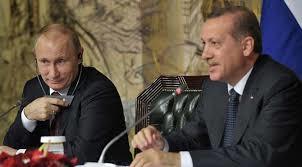 And Obama:


---
That Obama isn't a power hungry dictator and putan and erdogan are

Wasn't Erdogan that kids film with the dragons in that was gonna be the new Harry Potter?
Wait, that was Eragon...

Lmao, I myself don't support Erdogan but I support his move against ISIS, and also against PYD which is a terrorist group established by Kurds at north of Syria.

Here you have anti-ISIS

We should have a race to see who can eradicate it first

they have the cutest political bromance I've ever seen.
If anyone's gonna save us from isis, it's them.
Click "Show More" for your mentions
Loading...
;