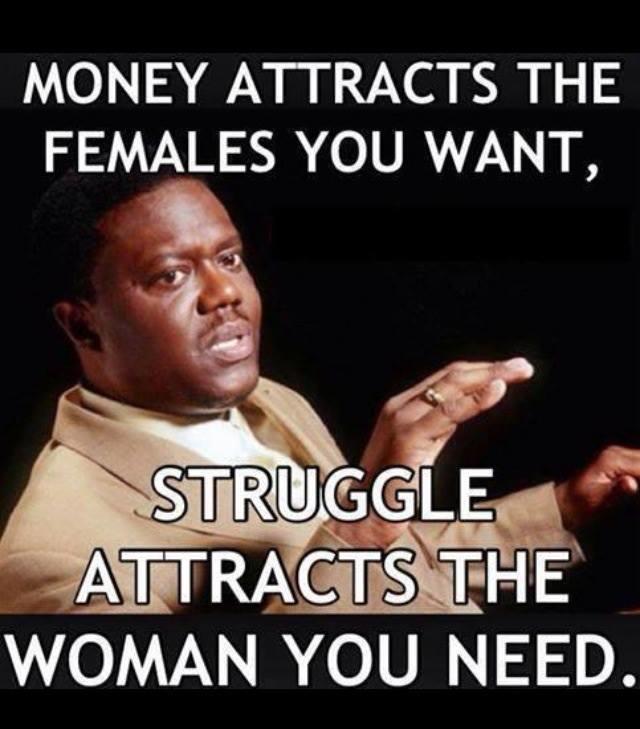 Select a gender to cast your vote:
Updates:
---
Most Helpful Girl
I wouldn't think so , because most men don't like gold-. diggers , and try to avoid them. So I can't imagine a guy wanting to attract a gold-digger.
Most Helpful Guy
Ok, correction, this is not a statement women, its a statement on men.
And its true, the best women are the ones who stay with you through thick and thin. No matter how bad things are, provided you are worth such women. The same is also true for men.