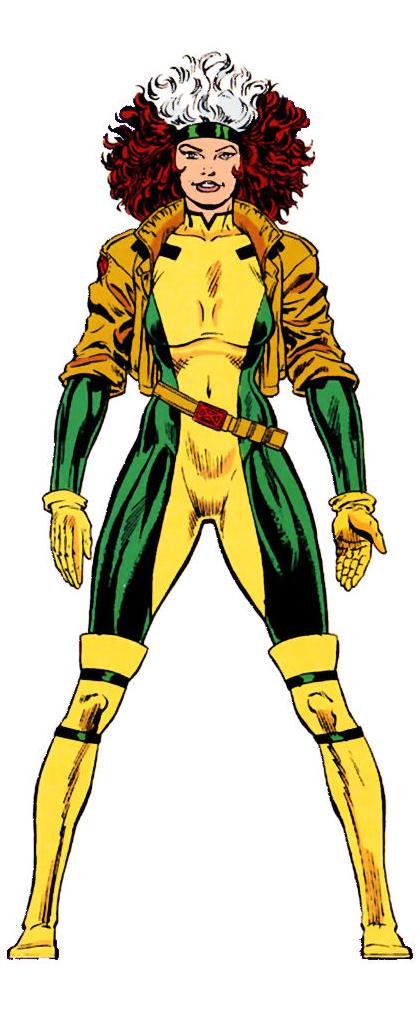 Rogue, with the power to absorb another mutants powers or a humans thoughts and feelings and render them unconscious in the process.


32%(7)24%(10)

Vote

16%(3)

27%(6)27%(11)

Vote

26%(5)

23%(5)32%(13)

Vote

42%(8)

2/5 don't really like her

5%(1)10%(4)

Vote

16%(3)

9%(2)5%(2)

Vote

0%(0)

4%(1)2%(1)

Vote

0%(0)
Select a gender to cast your vote:
Updates:
Do the rest of you think Rogues hair in the last pic resembles "an old lady's pubes?"

;P ;P
---
Most Helpful Girl
Most Helpful Guy
Southern gals will kick your ass (and absorb your powers) if you cross them! Like her a lot, she seemed cold and detached because she knew consequences didn't matter much to her.