What's the best compliment you've ever received?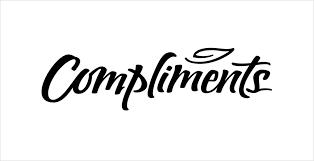 Updates:
---
Most Helpful Guy
Most Helpful Girl
A friend once told me I had the cutest smile she had ever seen on a guy. xD

Pretty sure she was just being nice, though.

''You are the sun and the love of my life'' My wife
''Well, you did good by getting married'' My dad
''You cook better than me, some times'' My mom
''Your outfit looks perfect'' My brother''
''Such a gentleman you are'' Mother in law
''Two farmers wives are picking carrots! the first says (Look at this carrot, it looks just like my man's picker) the other woman say (Oh my ! is it this big and thick) the first reply (NO! Filthy)'' Father in law

You are very ----COMPASSIONATE

You're smart.

That's the only one, and they're wrong.

So that's what I have been faking all these years

A girl told me that if she saw me walking down the street, she'd just want to run up and kiss me. Made me feel like I was in a boy band.

"that beard has really improved your face"
from my best friend

the size of my dick and how deep and how it hurt her... really

The best compliment I have ever received is that "your penis isn't that small, it's good size".

"You have nice hands."
I think she was mocking me.

I get a lot of compliments on my smile. Rightfully so as I suffered through multiple years of braces for it...

*To my girl at the time* Your boyfriend gives the best hugs.

I like your left index fingerprint

I was told I had really nice eyes. I'll take any compliment I get because I never get them

People compliment me on my weight loss makes me feel good

that I am intelligent and smart

"you look like hammered shit"
"I should have married you when I had the chance. That will forever be my biggest regret."

"You are a never-ending song of comfort and joy in my heart."

"Your beautiful." (I get that all the time. 😆)
"Your daughter is so well behaved." (I get that all the time, too. 😆)
"You will grow up to be a great woman." (My mum. 😘😅)

lol they re all the same
it would mean more if the person saying it has a certain value in your heart

One of them "You look really pretty and hot"

Mmmm.. My class went to some adult day care place and the lady loved me and my massage so much that she wrote about me in her cute blog thing might
I was super happy because I was so scared that day, lol.

"When you kiss me, you make me feel like I'm on another planet" my ex said

I can't remember. Something along the lines of "you're my inspiration."

"You have such a microscopic tits"
Click "Show More" for your mentions
Loading...