What's your favourite thing about yourself?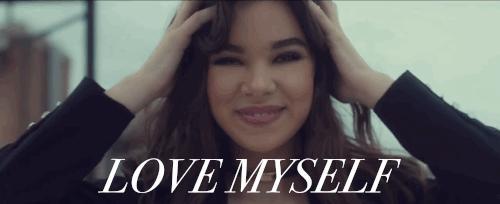 You can share more than one thing if you wanna.😛
Updates:
---
Most Helpful Guy
Most Helpful Girl
Staying calm through almost anything and not getting annoyed by little things.

Well that I am
Hot
Handsome
sexy
cool
Amazing
Dashing
Cute
Sweet
Every girl's prince charming
Awesome
Great
Epic
Out of this world

Wait Wait! Did I say "not" after "am" and before "hot"
Oh shooot😂😂😂

lmao
Well Maybe my sense of humour and my sweetness haha😛
Ik I'm an emo soft-hearted guy
Call it weak or less manly but that's how I am🙃

my perseverance to keep awaking up & going foreword another day in this shit... I call a life!

Physically would probably my Body build cause it is like for a swimmers, and other thing is Loyalty and how much i care 😊

Nothing special about me... Yet people love me

Maybe that's what's best in me 😂

My dick size and how honest I can be I love how nice and sweet I can be but love the most that I can be freind s with anyone

My favorite thing about my self is my
Naked Time alone in my bedroom. :) :)

My motivation. If I say I'mma do something, I will do it.

I love creativity, and always love to make creative things

As much as i disagree, people say I'm extremely talented at playing guitar

My ability to survive taking lethal amounts of other people's bs, and my vivid imagination

My impeccable ability to piss anyone off.

I eventually admt my mistakes!!!

I'm not as ugly as I could be

My positivity I guess, or so Im told

She is the best thing about me, KR

My personality is what i like about myself.

Me I have worked hard to get here

Being a natural at anything I try.

I care more about other people that my self
1 private opinion(s)Only the asker and the opinion owner can see it. Learn more



I can sleep for 24 hours straight, if not interrupted

Well... My ass number one and my personality number 2.

The ability to show love, and hope for peace, and love.

Gosh I don't know...
I love my personality I guess? Lol

Honestly, my butt and nose

I'm pretty smart so there's that

Stay away from meaningless debates

My laid back/cool attitude.

I don't know growing up my Family has always implied the negative over me... i rarely ever Heard anything positive about me from them. But other people like firends or strangers would say things like im funny, kind, sweet...
Click "Show More" for your mentions
Select as Most Helpful Opinion?
You cannot undo this action. The opinion owner is going to be notified and earn 7 XPER points.