HEY ALL!
Can you let me know what you all think an accurate range I should have charged for this?
BACKGROUND STORY
First visit: She had like 6 inches of gray hair, and wanted to go more "strawberry blonde", I told her I could do that, but the bottom would be darker, and she actually liked that. It was like a reversed red ombre. She was very happy!
After 4 months... she texts me, "are you up for a challenge?"
I said, "YES!"
She wants me to make her GRAY! I said, I can try. She sends me "that Instagram picture" (which I included in this post). She was very well educated, and knew she might be walking out with a pixie.
So... I double process her, and I can't get the red out from whoever colored the bottom before me (I suspect it may be box dye).
I couldn't get the gray she wanted, but she left with very pretty UNDAMAGED HAIR. We did do a cut, but nothing really crazy.
NOW..."I feel" because I could not get the picture I feel like I don't deserve to charge the accurate price.
She wasn't mad at all. I just want to know what you would have charged for this 5 hour job with ZERO DAMAGE!
1st Pic: What she wanted
3rd: What she left with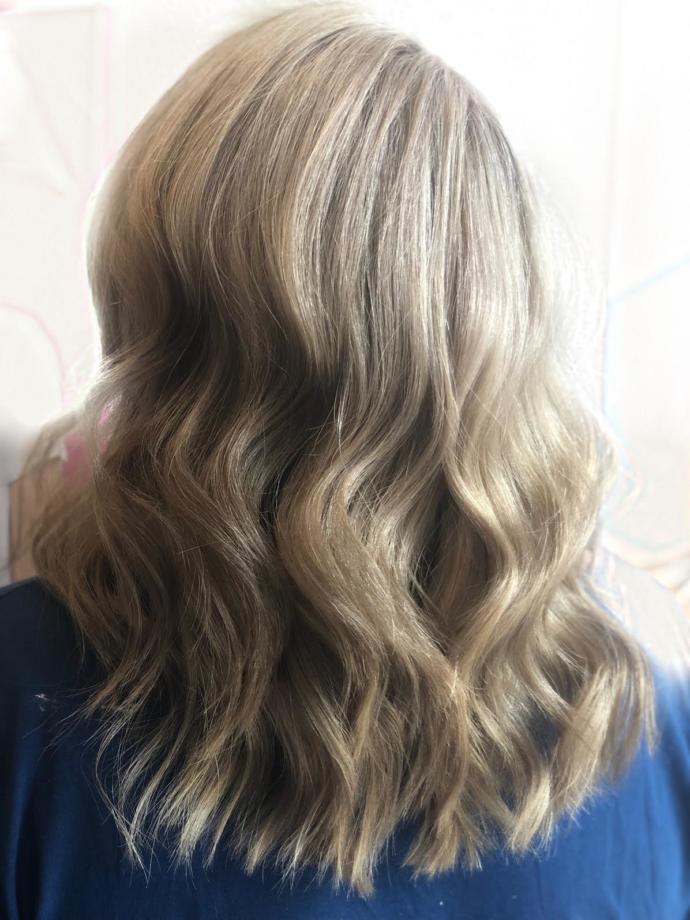 Include a caption for your image…2nd Pic: What she came in with (plus 4 inches of gray regrowth)
Updates: