It's kind of weird how people like throwing around the phrase "looks don't matter". That phrase in my opinion, is misleading. It's a form of sugar coating that can deceive people into having irrational romantic goals. That's the cold hard truth.
1)Everyone checks out people they find desirable: Despite some people claiming that they care more about personality, everyone finds someone visually appealing. It's involuntary, you can't control who you find visually attractive. Don't confuse this with sexual arousal because it's completely different.

2)Everyone is visual: Yes, everyone is visual. Despite some women claiming to not find a man's looks sexually appealing, they are only saying that because they don't want to be labeled "promiscuous". Some of these women might even want people to believe they aren't "lustful" like men because they assume every man has uncontrollable lust but they are the same, they are just less open about their sexual desires.

3)Every person likes looking at pictures of the sex they are attracted to: We just love using the internet to look at random pictures of the sex we are attracted to, everyone has gone on google images at least once just to look at hot people of the sex they are attracted to. We(straight men) love looking at pictures of hot women while straight women like looking at pictures of men they consider hot.
4)Why women get with unattractive men: You often see very pretty women with some unattractive guy. They do this because the guy has a lot of money or because she doesn't want to look shallow. I'm not sure how many of these relationships last.
5)Personality cannot compensate for lack of good looks: "Bu... but he has such a nice personality" that's nonsense. People often say this to not appear shallow because according to society, caring about looks is "shallow". Well, I disagree. I believe that caring about looks is human nature. Men look for signs of fertility, while women look for signs of strength, these are primal instincts that play a major role in physical attraction.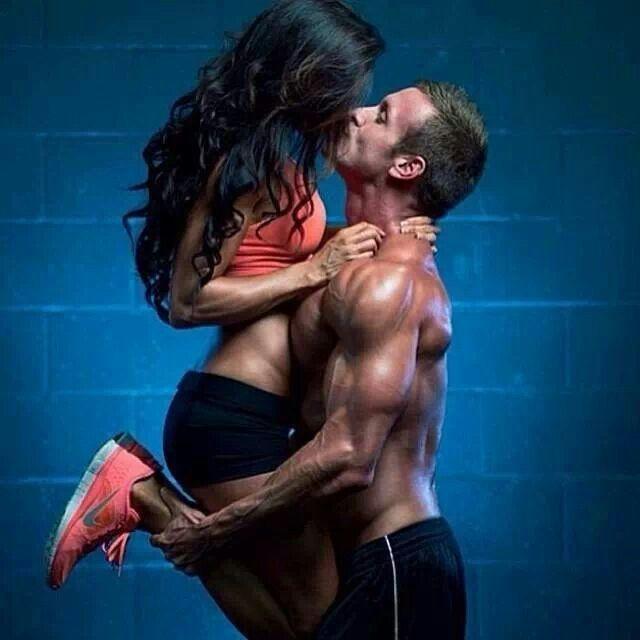 6)chromosomes and genetics don't care about political correctness: Recent discoveries have proven there are 2,500 genetic differences between males and females. The far left wants people to believe that everyone(regardless of body weight, hygiene, and fashion) is 10/10 in looks and that sex differences aren't real. They use these politically correct ideas to try to shame people into dating people they are not attracted to. Too bad for them, primal instincts are real. Most Women are attracted to handsome men with genetic masculine characteristics, while most men are attracted to pretty women with genetic feminine characteristics

7)Objectification and sexualization is a two-way street: you often hear feminists complaining about women being viewed as Sex objects when they also objectify men. They get offended when a woman poses in a sexual manner for an ad but they show hypocrisy when they constantly objectify men and expect no backlash. These are further signs that both men and women feel visual attraction to each other. Although perhaps men are slightly more visually attracted to women.

8)Strip clubs: When you hear the words "strip club", you probably think of a bunch of near-naked women dancing for lustful men. While that might the case for strip clubs that cater towards men, there are also strip clubs that cater towards women that feature male dancers. If looks don't matter then why do people go to these kinds of shows? Seems like looks matter after all.

9)Attractive faces: The first thing everyone that humans notice about an attractive person is their face. Men are attracted to pretty feminine faces while women are attracted to handsome masculine faces.

So yes, despite people claiming that looks don't matter, that's all just an attempt at not looking shallow. When in fact there is nothing shallow when caring about someone's looks. Don't be afraid to admit that you value looks because only dating someone for their personality is a relationship that will eventually fail. Both people in a relationship must be primarily visually attracted to each other at first sight while the personalities of both people are things that should be gradually embraced.
Don't feel bad if you think you are below a "5" on the looks scale. Most unattractiveness is a result of poor fashion, bad hygiene, lack of physical fitness and poor grooming which means this can all be fixed. If you get in good shape, change your clothing style, improve your hygiene and grooming, then you can go from a "4" to at least an "8" on the looks scale.
---