The attatchment theory (by John Bowlby) is a theory that heavily depends on your childhood and child's relationships with their caretakers such as parents, grandparents and gaurdians. The amount of attention and love you experience as a child shapes how we will be in our future relationships.
The three different types that will be presented in this Mytake are Avoidant, Secure and Anxious.
Avoidant
The avoidant type grew with a distant family (physically or emotionally or both). In some cases their families can also be abusive. This causes them to close themselves off to love and relationships with the fear of getting hurt. The avoidant type believes they don't need anyone.


Intimacy
- Panics when their personal space is invaded
- Too afraid to trust anyone


Contol
- Would freak out


Dilemma
- Would think they were right about not trusting anyone
- Believes they should have stayed alone to avoid getting hurt
Secure
Comes from a warm, nurturing and loving family. They never lack love or attention growing up. When these types get older they become strong, confident and independant. They are sure they will somehow receive love and attention.
Intimacy
- Happy to spend as much time possible with their significant other
- Whenever their apart, they never fret


Control
- Doesn't mind being controlled, believes it's about trust and understanding


Dilemmas
- Won't worry
- Believes anything can be fixed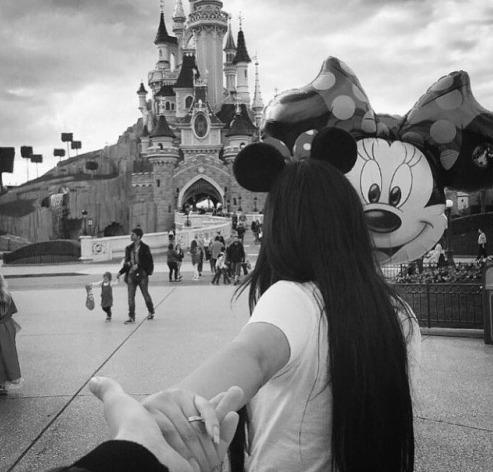 Anxious
Grew up with a family with irregurlar behaviour. Sometimes they showed love and sometimes they don't and were distant. When they grow older they beome insecure and have a fear of not being loved or lose the love that they have.
Intimacy
- Always wants to be with their partner
- Scared and insecure their partner would leave them
- Doesn't spend time with friends as often as partner
Control
- Would give in


Dilemmas
- Would think negative thoughts
- Could think their the cause of the problem
Which types are most compatible?
The secure type can be with any type but the easiest type is another secure type but if you're a secure type and you still want time with other people, the avoidant type is the most compatible, this way you both get some space and the avoidant type won't feel bombarded and controlled by you. If you're a secure type and you prefer to spend more time with your significant other then you're most compatible with the anxious type this would build a sense of security between a relationship for the anxious type because you prefer spending time with them.
Which types should avoid each other?
Two anxious types, because they become extemely co-dependant and spend too much time together. On top of that they would start acting out even more to get attention from each other.
Two avoident types, because they never spend time together and would not have faith in their love and not trust each other with the fear of getting hurt.
Anxious and Avoidant type, The anxious type would need so much space and try to not feel suffocated and the avoidant type would need so much love and attention and that would be very difficult to achieve both.
*This is not to say all types are exactly like this. This is like a guideline to show a way our childhood can impact our future relationships
1. What type are you most like?
2. What type is your partner like (or do you want your partner to be like)?
3. Do you think this theory is true?
<3 I hope that you liked this MyTake. Please share, like and send positive opinions on this my take.... That would mean a lot to me. Also thank you all for the support and if you haven't seen any of my previous MyTakes you might want to check them out <3
---