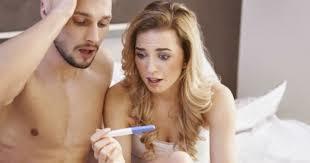 Updates:
---
Most Helpful Girl
Depends on who with if it's with a boyfriend it will be super hard decision and a lot of discussion and thought. Children are a big investment and costs a lot to raise one. I would woman up and take care of my baby. If my boyfriend doesn't want the baby he can break up with me and I am not gonna beg him to step up. If he doesn't want to, then he will have to accept not being on our baby's birth certificate.

If its from Rape then Abortion.

If with a friends with benefits or one night stand who in actuality a toxic person and I know would be a horrid father or person to keep in my life. Abortion.

But I am not pregnant now, and I will have safe sex or take the birth control injection if i know I am having regular sex with a boyfriend
Most Helpful Guy
depends. serious relationship with intention to have kids eventually? discuss if it is better to continue or terminate based on current finances etc.

nonmonogamous or ons? hell no, i'm not hanging around. advise her politely that its her body and she can do what she wants, but i will have nothing to do with her or the kid. i will not support her since i do not want a kid.