How would you deal with an unwanted pregnancy in a relationship?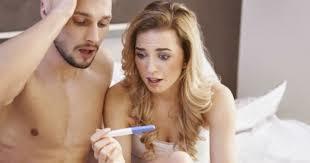 Updates:
---
Depends on who with if it's with a boyfriend it will be super hard decision and a lot of discussion and thought. Children are a big investment and costs a lot to raise one. I would woman up and take care of my baby. If my boyfriend doesn't want the baby he can break up with me and I am not gonna beg him to step up. If he doesn't want to, then he will have to accept not being on our baby's birth certificate.

If its from Rape then Abortion.

If with a friends with benefits or one night stand who in actuality a toxic person and I know would be a horrid father or person to keep in my life. Abortion.

But I am not pregnant now, and I will have safe sex or take the birth control injection if i know I am having regular sex with a boyfriend

My SO would figure out what to do together.

If that ever happened my boyfriend and I would rise to the role of parents. It's earlier than I would have wanted to have kids but I know we would be able to handle it.

I wouldn't abort the baby, but if I wasn't in a position to give the baby a good life and the father wasn't either, I would definitely talk to him about adoption.

If we did it without a condom then I guess we're ready to be parents then.

I'm never going to say my pregnancy was "unwanted" because it's not a nice way to put it, but she was definitely unplanned.
Her dad and I weren't in full on relationship, we were friend with benefits.

For the first month after I'd had it confirmed, I was in denial, he was like "What do you want to do" and I was like "I don't know, what do you want to do" and he didn't know either, So we gave each other some space for a couple of weeks, and then I started really panicking because I knew i had to make a decision pretty much then and there.
I didn't have the guts to go and have an abortion, I thought about a lot, but I ended up overthinking it in the end, where knew I just couldn't do it.
I left his decision to him, and his first decision was that he "wasn't dad material" so we wasn't around for any of the time that I was pregnant with her after that.
When she was four days old, he came to see her, then I didn't hear from him for a week, then he came back saying that he wanted to be there for her if that was ok, and he's been a great dad ever since. I think he's even surprised himself.
She is the best thing I've ever done. You can't describe what it puts you through, to every end of the scale, but it's all worth it. She's just the most incredible thing in the world, and I think he loves her. I'm almost certain he does.

Abortion always, until I really want the baby.

I will never ever abort I will put it for adoption as a last resource if I can t support the baby myself and the father either.

If I couldn't financially carry a child, then I'd try to be a surrogate mother for an infertile or same-sex couple.

Try to give my child the best life there is

I would definitely keep it

I would give birth to the baby and raise it with him or on my own.
depends. serious relationship with intention to have kids eventually? discuss if it is better to continue or terminate based on current finances etc.

nonmonogamous or ons? hell no, i'm not hanging around. advise her politely that its her body and she can do what she wants, but i will have nothing to do with her or the kid. i will not support her since i do not want a kid.

I'm a guy and I know that this shit happens but me and my girlfriend want it so When this does happen we will treat it like good people we will take care of the kid and work twice as hard to support it because if I bring a life into the world with a girl I'm going to stick by her and support her 200% and make sure that kid grows up with a great life

Good question. If the relationship is good, I would be happy and I would want to keep and raise the child. However if the relationship with the woman isn't that good... well, honestly I don't know what would I do that time as a child won't make any relationship any better, especially not in a long run.

I would raise the kid to the best of my ability, just like a wanted pregnancy. Granted, I would think before I had sex with someone.

I can not talk for a woman, but for me as a man, I say man up, and raise your child to be love, wanted, and supported by you.

Not my body not my decision. If I didn't want a child and got her pregnant, I fucked up. If she wants to have the child, I have to man up. End of story

Since I want to be a dad for so long, I wouldn't mind it. Now what I'd like to know first is if she wants to keep it or not. And I'll support her no matter her decision.

Coathanger or a "fall" down the stairs

My goodness I don't know I'd talk abortion im pro choice of not then go with things what else can you do besides grow up real quick

Abort the mission. I want my kid to live a much better life than me right off the bat and experience what I experienced+what I couldn't experience, and a child when I'm not ready is really going to change everything and make it much harder to accomplish my goals.

I'll force them to play outside so they learn technology isn't everything. They'll drink from the hose if they're thirsty.

Not having sex til marriage anyway-it's no concern of mine

Well talk about the pro and cons.

I will try to adjust my economic with my wife.

Stock up on coat hangers. Kidding guys... you only need one really good coat hanger.

Not abortion ! Try adoption... There are tons of people who wants kids but can't have them

Let the child be born, take responsibility and raise him/her.

I want to be a dad anyway and I'm quite ready for it, so I'd keep the baby and if the mother doesn't want the baby ( which is unlikely because women crave babies more than men ), I'll be more than glad to be a single dad

Just break up and it's no longer my problem

would you have a child knowing someday they'll find out they were unwanted?
Click "Show More" for your mentions