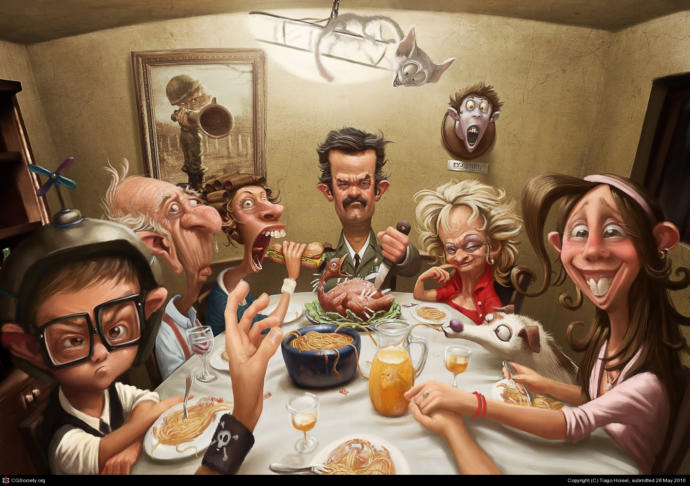 Just wondering.
Yes, I/They usually do not make the best impression.

Somewhat worried I might say something wrong.

No, I RocK at metting the family!
Select age and gender to cast your vote:
Updates:
---
Most Helpful Girls
I'm pretty good at dealing with people--most adults who meet me often think I'm very sweet and polite, so I often make good first impressions. Still, dealing with people makes me a little anxious (I'm always afraid of saying the wrong thing, or being awkward, since I'm a bit shy). Once I get warmed up, it's typically fine. Just hope we steer clear of politics :P
I don't have a problem meeting the family as long as it isn't the Ex. I would rather see a deer head on a wall.
Most Helpful Guys
Generally I'm my friends... reliable/responsible friend in the eyes of their parents. There are times when I get along with my friend's parents better than my friends. Meeting the family is just something that gets me excited and happy. While I tend to be introverted I'm not anti-social.
I think I would be really good at meeting the family but none of my relationships reached that stage, I guess I just haven't met the right person yet or perhaps someone else is holding me back. The closest I have come to that is when one of my exes step father didn't want her to date anyone and wanted her to focus on her studies and college and he basically told us to break up.