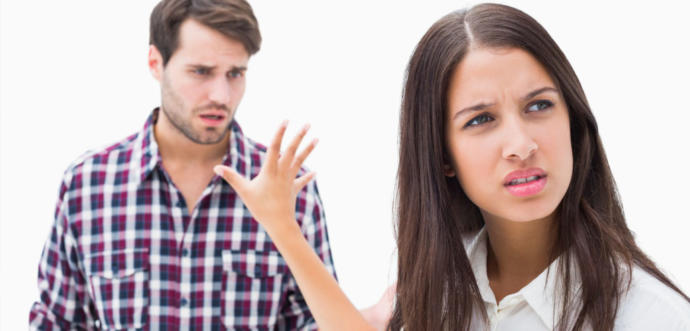 And if yes, what were your reasons?
Ironically enough, in my case it happened with my female best friend.
Right after I had got together with my girlfriend, my female best friend came out that she liked me wasn't happy about me having a girlfriend.
I calmly told her I didn't return her feelings but wanted to remain friends, but she blew up to my face.
Subsequently I cut off with her.
What's your story? And what were your reasons?
Updates:
Turns out I rubbed salt on someone's wounds.
---
Most Helpful Girl
The guy had wasn't visibly flawed but he had a lot of annoying dispositions and I felt like he contributed nothing to society. He had a disability so could not work for a living unless it was a very simple job with part time hours but I think he could have done other things like read a book or volunteer or try to improve his English.
Most Helpful Guys
I worked in a local psychiatric facility with a fairly young nurse. I'll call yer Eve. I was 27 years old and she was probably 35 and very attractive for her age. We worked a 3-11 pm shift. After work, several of us would go to a nearby lounge for a drink to unwind and socialize a bit before going home.

One night, Eve and I were the last of our group at the lounge. I walked her to her car, simply trying to be a gentleman. When we got to her car, she turned to me and started kissing me, telling me that she wanted me to take her back to my apartment. I said "no," because

1. she was married (and this is enough reason by itself, but also)
2. I knew her husband (a local psychiatrist,) and he was a genuinely nice guy, and
3. they had children at home.

I was VERY attracted to her and it was difficult to reject her advances, but I told her to go home and work on her marriage and we could act as if this event had never happened.

I recently googled her husband and discovered that they had moved to another state and were still married to each other. I know that I did the right thing and I hope that they resolved their problems and found happiness.

I have also said "thank you, you are a nice girl, but we are not right for each other: at the end of several first dates. I would not be doing anyone a favor by pretending to be attracted to them.
Yeah, plenty of times. There were couple of reasons and sometimes a mix of them. The most common ones include
Lack of my interest in her,
Smoking/drinking/drugs,
Her being too pushy and desperate,
Me not being ready for a relationship,
Trust issues,
Drama, etc.