Search Results: #FridayThe13th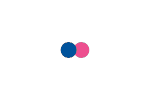 there's you, a funny stoner guy, a ditzy stuckup hot cheerleader girl, a rude hot jock guy, a sweet nerd girl, a depressed heavy-set guy, and a loud clumsy kid all being chased by a serial killer. Are you nice enough to...
---

If so what are your superstitions? Me personally no, it's just another day. Thursday the 12th or Saturday the 14th could be just as bad as the 13th. If something bad happens on Friday the 13th people will tend to blame...
---

It was #FridayThe13th last night and I lived all the things I normally shouldn't. You know all the #Friday13th and the #FullMoon, #BadLuck and everything. How was your #FridayThe13th, do you ever feel effected?
---