Search Results: Accidentally called my old crush

So it was 2:30am in the morning, i was looking at my old crushes # while going through my contacts. I clicked on his # and its shows options of calling, factime and whatsapp so i clicked on whatsapp thinking it will open...
---


We've been dating for about 7 months now. I'm his first girlfriend. His friend (well our friend) told me that he said I was the full package. I didn't want to ask...because I felt dumb...What does it mean? This is what...
---

So the guy I like and I have been texting for a while. At first it was one sided and now its both of us. He actually texted me first the past couple of days and accidentally called me and quickly hung up. He always stares...
---


this is asked so often but anywaaays, so i'm a sophomore and i've recently been talking to a senior due to mutual friends and things are going good, i didn't really have much feelings for him back then but now i do,...
---


This female friend I have a crush on, has a boyfriend. The girl and I are friends, pretty good friends I think, at least "acquaintance friends", seeing each other a lot at the restaurant, she's a waitress at. My favorite...
---


I'm probably way too old to be posting a question here- but I am a very young 40 year old woman who has become reacquainted with someone I on knew 20 years ago but never dated. We are both unattached and have one date...
---

I started a new job over summer, and have been working there for about 6 months. I work with all males around my age pretty much and get along great with all of them. I have developed a crush on one of my coworkers and I...
---

The present This guy I used to be friends a few years ago (2 years I think or more) and used to have this huge crush on back in the day called me on messenger ( I didn't pick up), sent me a friend reqoust messaged me,...
---

So a quick rundown of the situation. I have a friend/coworker that I've had a crush on for a while now. I've had these feelings since the first time we met but she ended up dating some dummy for like a month so I backed...
---

Okay so I'm going to start off with saying that I am 14 years old. I think that might add relevance to my situation. Okay here is the deal: About 2 months ago me and this girl, let's call her Katie, where sat together in...
---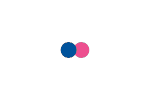 Disclaimer: I always say that and I will keep saying it. This myTake is NOT meant to insult or make someone feel bad. It's supposed to make people smile. However, if you feel insulted, I can't help you, but I may be able...
---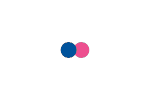 Teenagers, or also known as adolescents, are pacing journeys to one milestone: young adulthood. We have our fair share of struggles we just wish to vanish and not meddle with our lives anymore. However, we need to...
---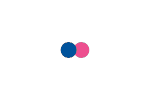 1. Chromazonyx108 One day I woke up and ran into @chromazonyx108. It was the strangest thing because I ran into him outside his house in Virginia. He moved from Canada to Virginia. I convinced him that he should come to...
---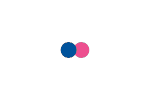 Break-ups are hard for everyone, but obsessing over your ex won't do you any good. It won't bring them back and it certainly won't make you feel any better. Here are some tips to help you get over your ex, crush or even...
---