Search Results: Am I in love with my F Buddy Help

It begins, three months ago I met a girl, a girl from work who was very cute and fun to talk to. I knew she had a boyfriend as one of my co workers had previously informed me. I approached this girl as a friend, can't be...
---

Sorry for the essay but thank anyone for taking the time to read it. I need help. I broke up with my ex that I've invested a few years into because we weren't right for each other and she doesn't have her shit together....
---

Well more like neglect. I might be borderline stealing Dr Drew's job when it comes to analyzing my mental stability but hear me out. History time: When I was in 7th grade my dad started an affair with this woman which...
---

i need help ok I love this guy so much I'm willing to be his f*** buddy than just a friend. and he's asked me numerous times if I would get attached to him more but I lied to him and told him no. but he knows how I feel...
---

my ex and I have become friends with benefits albeit we still love eachother, are eachother's best friends etc.basically to ME we are still dating, just without the fighting and without a commitment. In our relationship...
---


okay, i am 18 and i have been having shit ton of problems with the "dating" life, i have never had a girlfriend, hugged or kissed or held hands or anything which sounds so f*****g pathetic. I have tried both online and...
---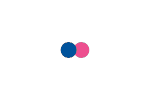 I have been meaning to put my thoughts on paper (figuratively speaking) for quite some time. The reason for that is GaG is full to bursting with "good guys" being "friendzoned". No this is not yet another myTake for those...
---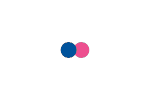 Growing up, I was the happiest kid. I say that because I was a 1990's kid. Everyone gloats on the 90's as if they were "Heavenly" and I tend to agree. I loved the 90's and it was my favorite decade so far(which could be...
---