Search Results: Can someone explain to me what flashbacks are in

I don't really know what they are, but I tried ecstasy a while back, and when I was on it whenever anyone touched my head I would get goosebumps and tingling in the spot they touched. But its like six months later and...
---

And I'm not talking about a break up when someone just doesn't want to be with someone else anymore. I'm talking about when a person you love moves away (on good terms, of course). In a relationship, friendship, family,...
---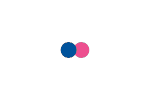 Panic Attacks Inability to breathe. It feels like my whole chest constricts and the walls are closing in on me, the people who pass me are going to kill me or hurt me in some way. I am completely defenseless, as my mind...
---