Search Results: Do you agree with this love is approved by

I know I've already asked this but my boyfriend of a year decided to move out and take a break. He's still paying my phone bill and car insurance. He still has us as his profile on pic on Facebook which I deleted him out...
---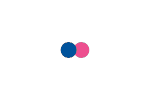 This is a long myTake. If you don't want to read it all, I completely understand, you can just skim or read about the topics that interest you. But I would like it if you read it. Also, I completely agree that I could...
---