Search Results: Does this sound ok Opinions please

First I'll give you a little background on my situation.. I've been dating this guy about 6 months.. we are in a "long distance" relationship. This is my first time trying out "long distance". Everything was going fine...
---

So I sent this guy a message. I said I was thinking about coming back to the place where he is from in June to see you, We can relex and enjoy the sun ok? I got a reply when exactly darling, I didn't answer right away,...
---

So I'm wanting to ask a girl out. Is it ok to call the girl by name and say would you go out with me? How does it sound. What you say if a guy said that to you?
---

ok so i know im gonna sound really ugly on the inside saying this but my best friend is ugly. and the reason i care is because, im trying to protect her and, I've known her almost my whole life along with my other best...
---

this is gonna be a long one... I've been dating this guy (long distance, but we are very emotionally close) for a while now. it has been absolutely story-book perfect... we both fell hard. he told me I was "the one"...
---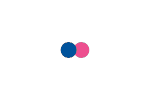 Well, how many of us Ladies have faced an emotional crisis with our Boyfriend/ Husband, sometimes even Brother or Father ... YES they have one thing in common ... THEY ARE MEN !! Let's try to understand that Men...
---


So I am dating this guy, we have been spending time one night a week for the last month with some of those being sleepovers. We are sexually intimate and we talk and cuddle and enjoy all aspects of our time together....
---

OK, so this whole story I am about to tell is going to probably make me sound like an idiot, and if I'm right, bear with me. me and the boyfriend have been together for 5 mths, he swears he is in love with me etc etc etc,...
---

To sum it up: This girl im talking to has an alcohol problem. She's getting help and im helping her with it. This is our texting convo: Me: Just letting ya know, (my school name) is known for it's partying and alcohol...
---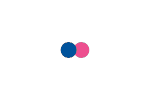 Before I begin, please take note that this MyTake isn't about left or right wing Americans, but Americans as a whole, which we ALL are, like it or not, if we have lived in the US long enough. If you are going to get...
---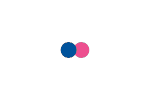 Disclaimer: This is NOT supposed to offend or hurt anyone's feelings/belief or whatever. This IS supposed to be a nice and funny myTake. However, if you feel hurt, I can't help you, but I can surely help you laugh....
---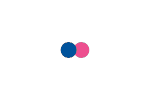 I'm going to sound like an old man so bare with me while I explain what influencers online will do to your children. Intentions I am not talking about any parent that has a kid above the age of 16, and I am mostly aiming...
---