Search Results: Ex is back in town for the holiday Should I get


Ok, so here it goes. I was with my ex for about a year and a half. We moved in together after only 2 months (1st mistake). Everything was good at the beginning, and we were loving the idea. After the first month, my work...
---


I am typing this in a state of shock still, my life has been turned upside down. I met my boyfriend seven years ago when we first dated, I had to move back to my home town which is 3000 miles from him and we stopped...
---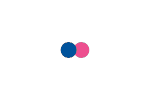 It's kind of funny how people are so negative towards you getting back with a former boyfriend, like it's some sort of taboo, like you're stupid, naiive, and desperate for even thinking of getting back together. But...
---


I started seeing this girl in April. We were having a great time till about the 4th month in. She told me she suffered from severe depression and has for a long time, I told her that I would be there to support her...
---

Hey ladies and gents, here's the scoop: I was with my ex for a bit over two years. We'd broken up once before about midway through the relationship, but reconvened after a short hiatus. Once we got back together,...
---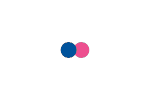 Nina Paunova, who was moved to the UK from Bulgaria at the age of five, studied art and design at Bishop Burton College where she received a triple distinction in her final exams. She had also won a scholarship for...
---

Hello, Please could you give me your opinions on my situation. I'm having a hard time trying to understand it, process it, and get it out of my head. gf I was seeing for nearly 2 years, phoned me up and said she is...
---

4 weeks ago I left my ex of 3 years. Hardest thing I've ever done and I think about him day and night. It wasn't that I wanted to leave, it's I've tried communicating but it seems he's still not understanding me. We've...
---

During our relationship, we fought quite a bit. We were originally long distance for 5 months, and then I dropped everything in my home town to move to Colorado to be with him. And it was great. Our relationship was great...
---

Me and my ex have a VERY complicated relationship. We broke up in November. Talked until February and then have pretty much been seeing each other from then onwards. A few weeks ago when he left university for the...
---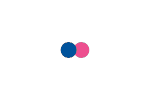 This is going to be a long and difficult MyTake. I think most of you will find it too much to ever read. You will probably hate me, but it is something I need to write. The Beginning I met him in college. I'm going to...
---