Search Results: Guys Your interested in her she calls you bro

Hey dudes. What would you think if your crush called you bro?
---

my sister got mad because one of my close friends/roommate has a side bitch and she thinks I should tell his girlfriend. I'm like, am I crazy or is that like not what most men do? I'm not interested in ruining our...
---


Five years ago, no doubt this girl had a crush on me. Her friend even came up to me and told me "she likes you", referring to this girl. Even people around me were saying so. I didn't care at the time. About two years...
---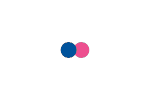 Welcome :) Ahhhh, the dreaded friendzone. The bad place. Nobody any guy wants to go when with someone he likes, and it's frequently with girls. A notorious place is the mind of men. But, to be blunt, it isn't real. And...
---